Citizen Engagement Web Platform
Mario Monti presidential campaign
The political party Scelta Civica that was formed to support than outgoing Prime Minister Mario Monti asked me to design a social platform for civic participation. It was part of the official run-up campaign for 2013 general elections in Italy. The website invited users to register and participate in discussions, make suggestions, comment, vote proposals. In addition, the system allowed citizens to congregate in groups around issues of common interest and propose events.
It attracted more than 100K registered users, who submitted hundreds of proposals and comments every day resulting in more than 5M pageviews in the first three months. The community was very active and motivated by the recent political events and the ongoing campaign. Design had its merits too. Number of comments praised the ease of use, the clarity and positive impact of the "gamification" elements.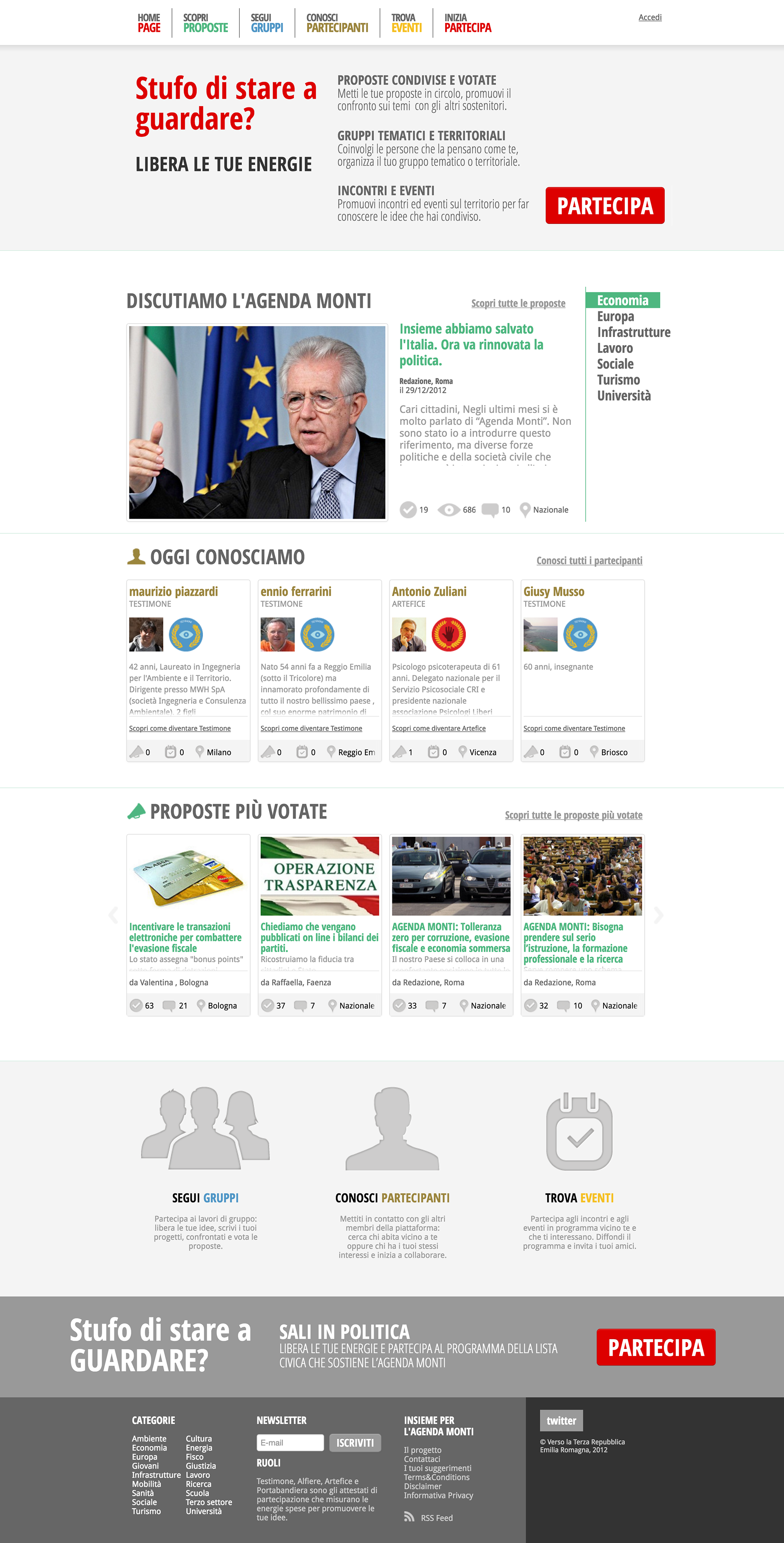 Gamification

The objectives of the platform were to establish dialogue, seek consensus and promote values. Successful citizen engagement requires motivation. Being part of the official policy agenda development was not enough. Gamification, if designed properly, can be a great motivational method. The addition of elements of competition and reward increased people's desire to contribute to this crowdsourcing initiative.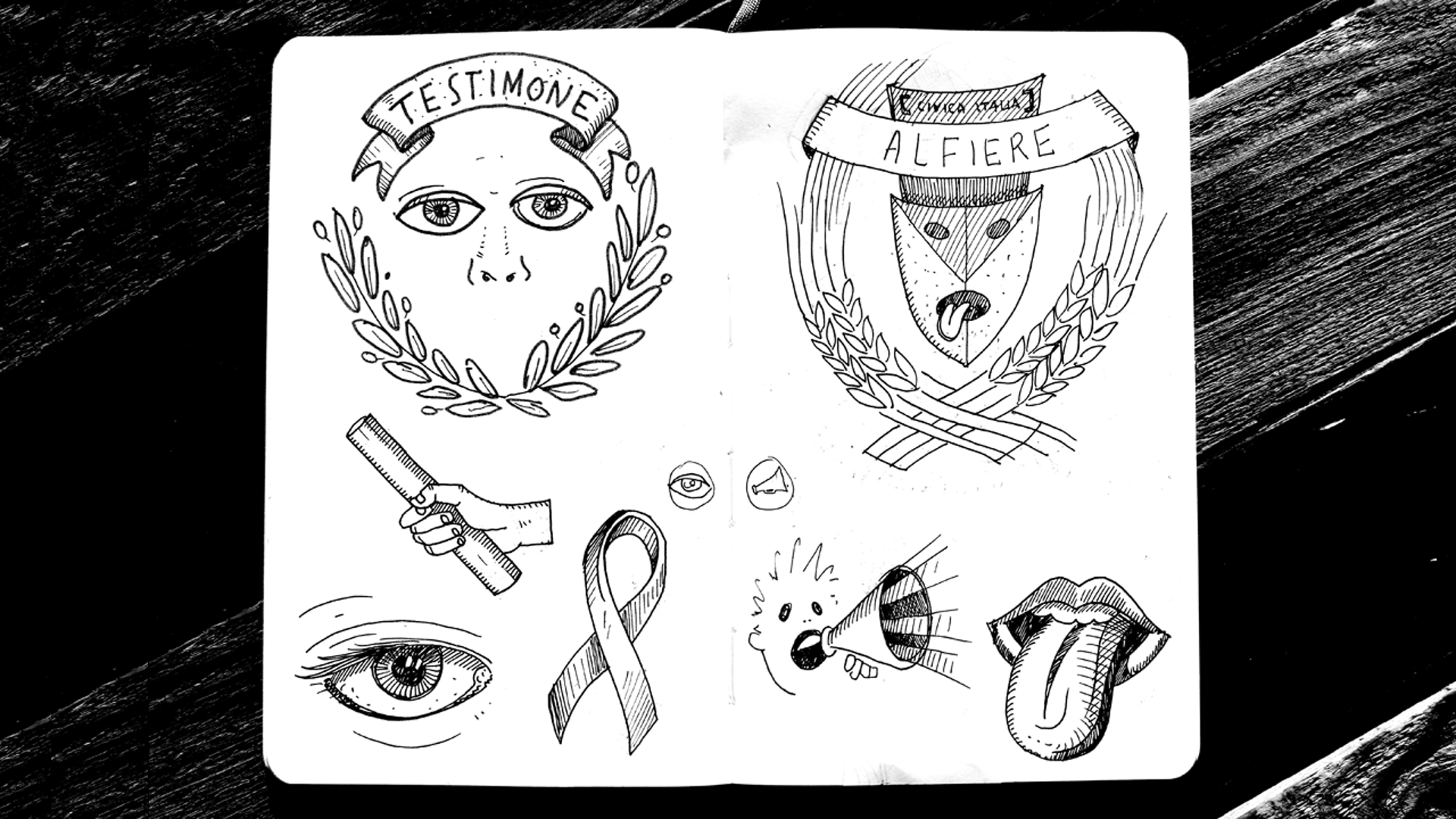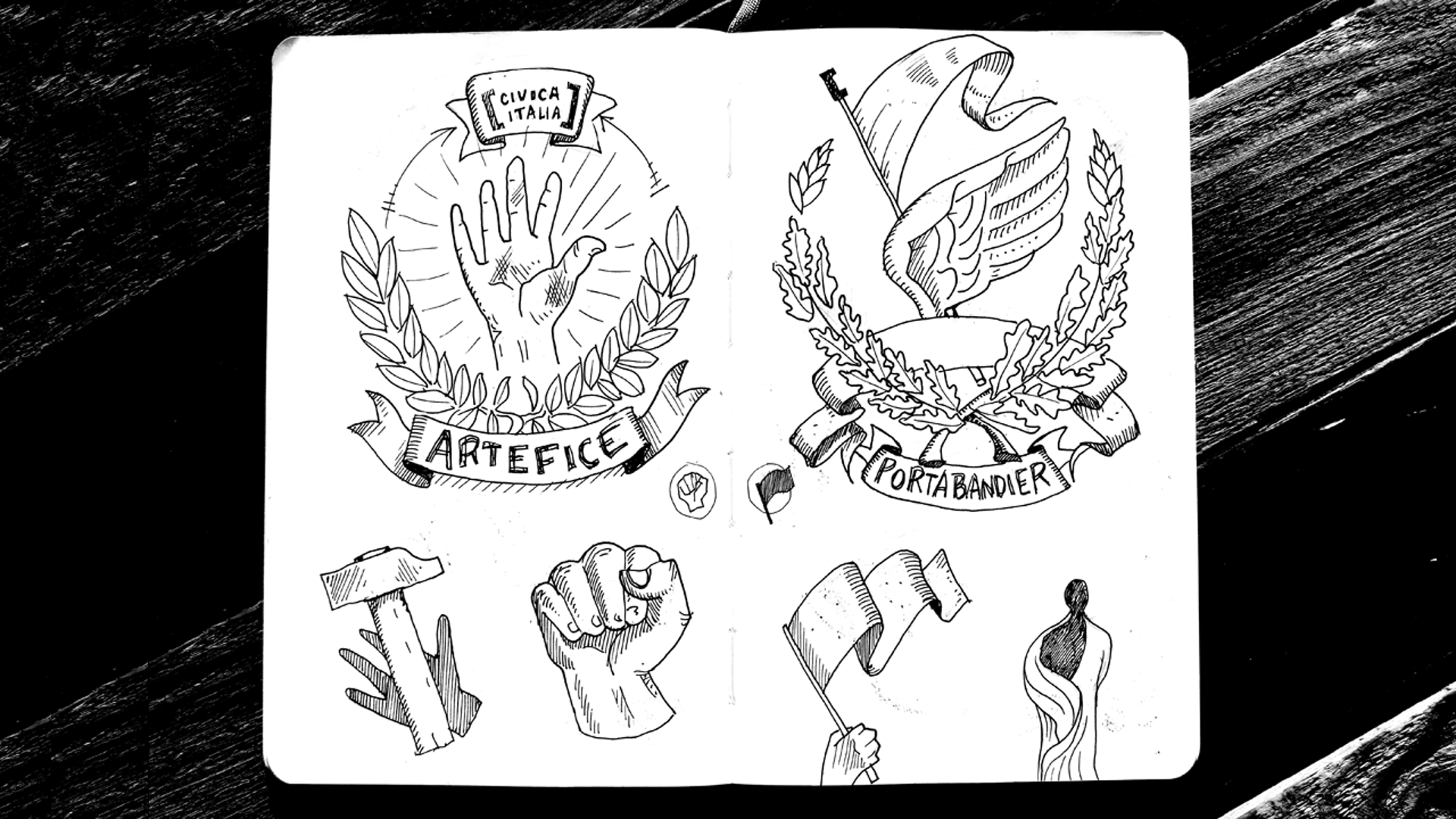 Badges
The badges are not effective on their own. In order to make them work properly a combination of design elements needed to be addressed.
Achieve a result
People not only have to get the badge, they must achieve the real objectives. We combined and quantified user activities (add proposal, get votes for ideas, create an event, comment, get likes on comments, admin a group) into a single score.
Looks count
Focus on four design elements: form, iconography, groups and colors.
All about reputation
The army or the scout medals are always put on display. Showing badges on the user's profile page and making it easy to share on social networks is a must.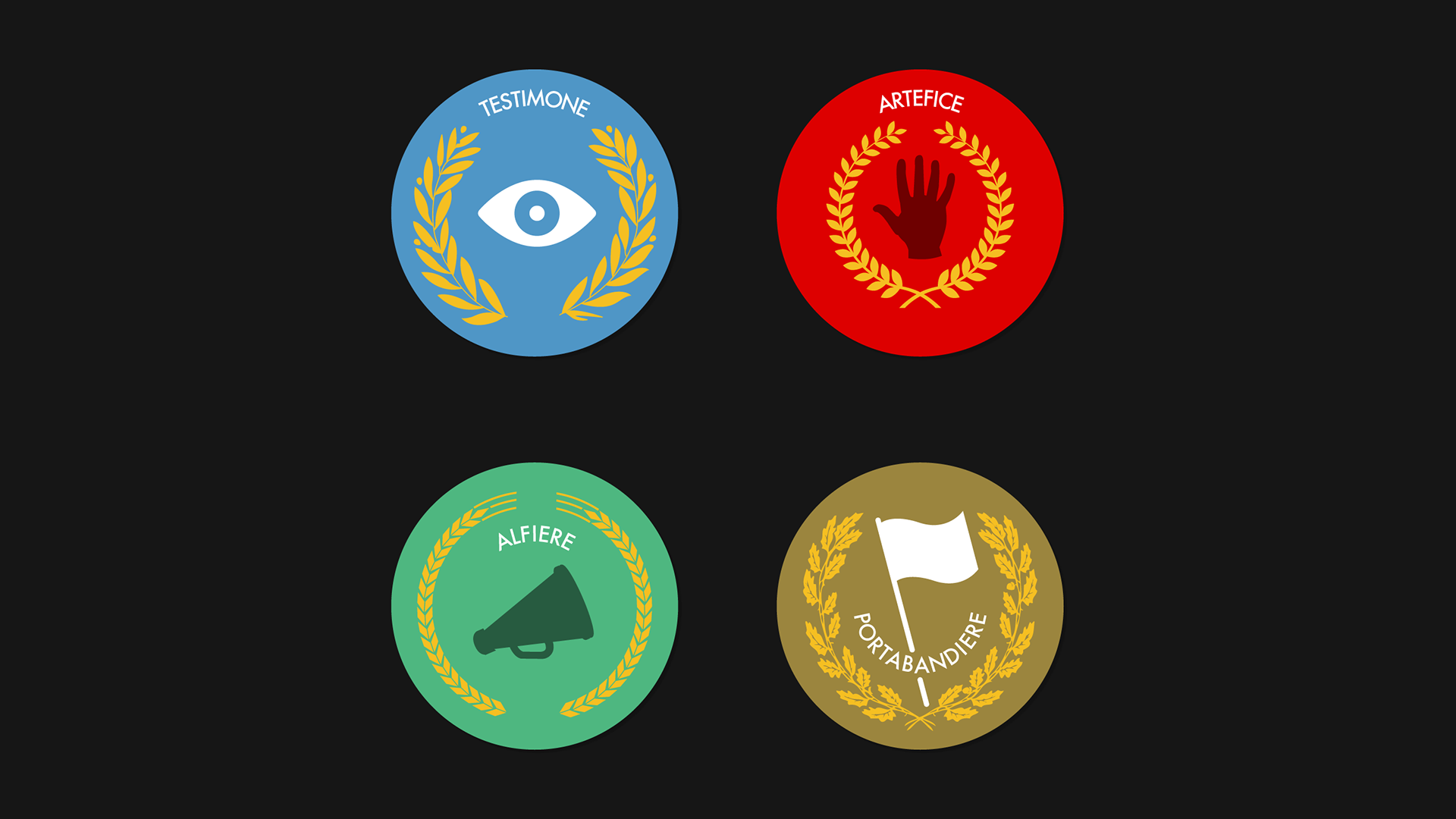 User onboarding
Each user, after registration is assigned a first badge. By participating on the website, users are advancing for three successive levels.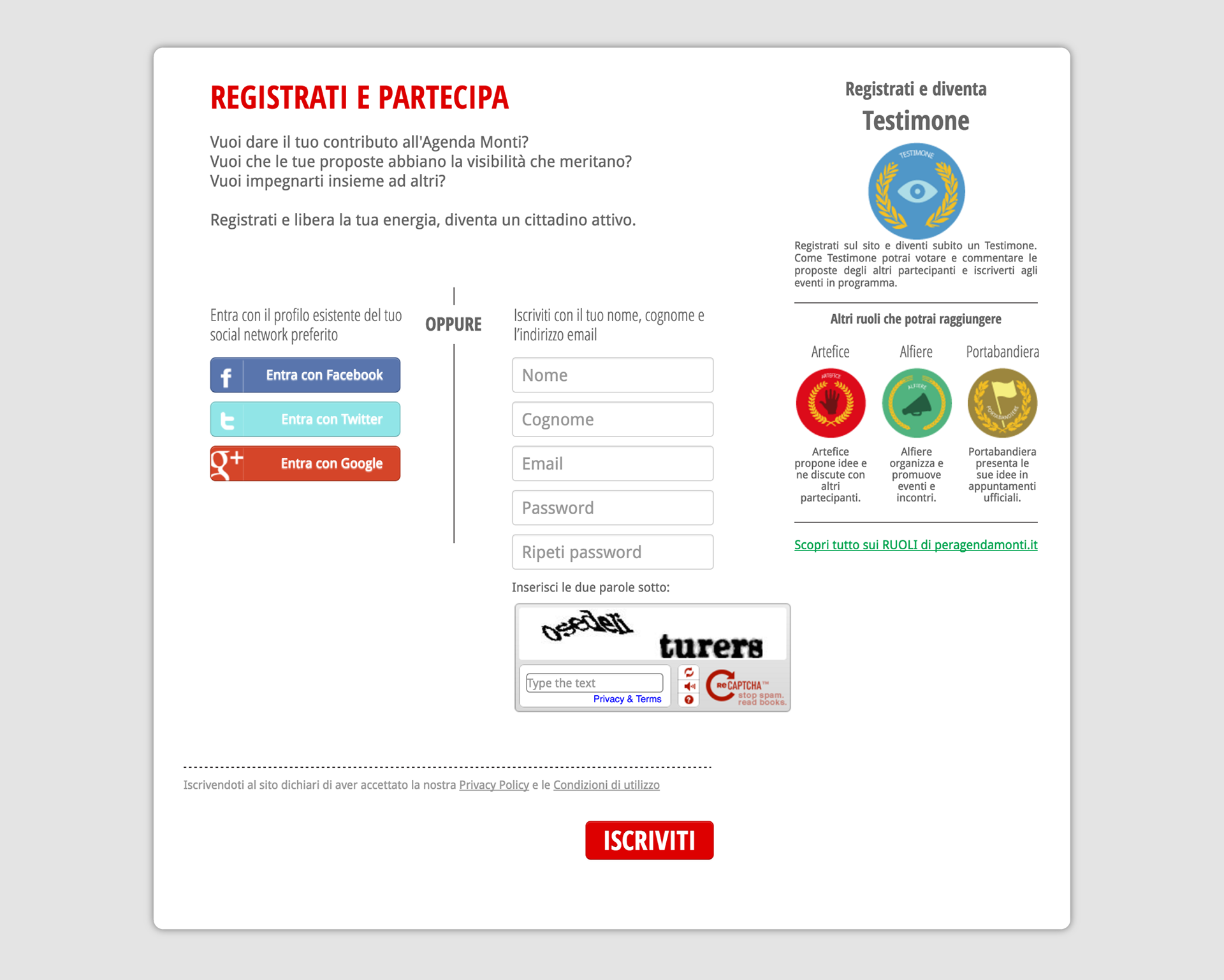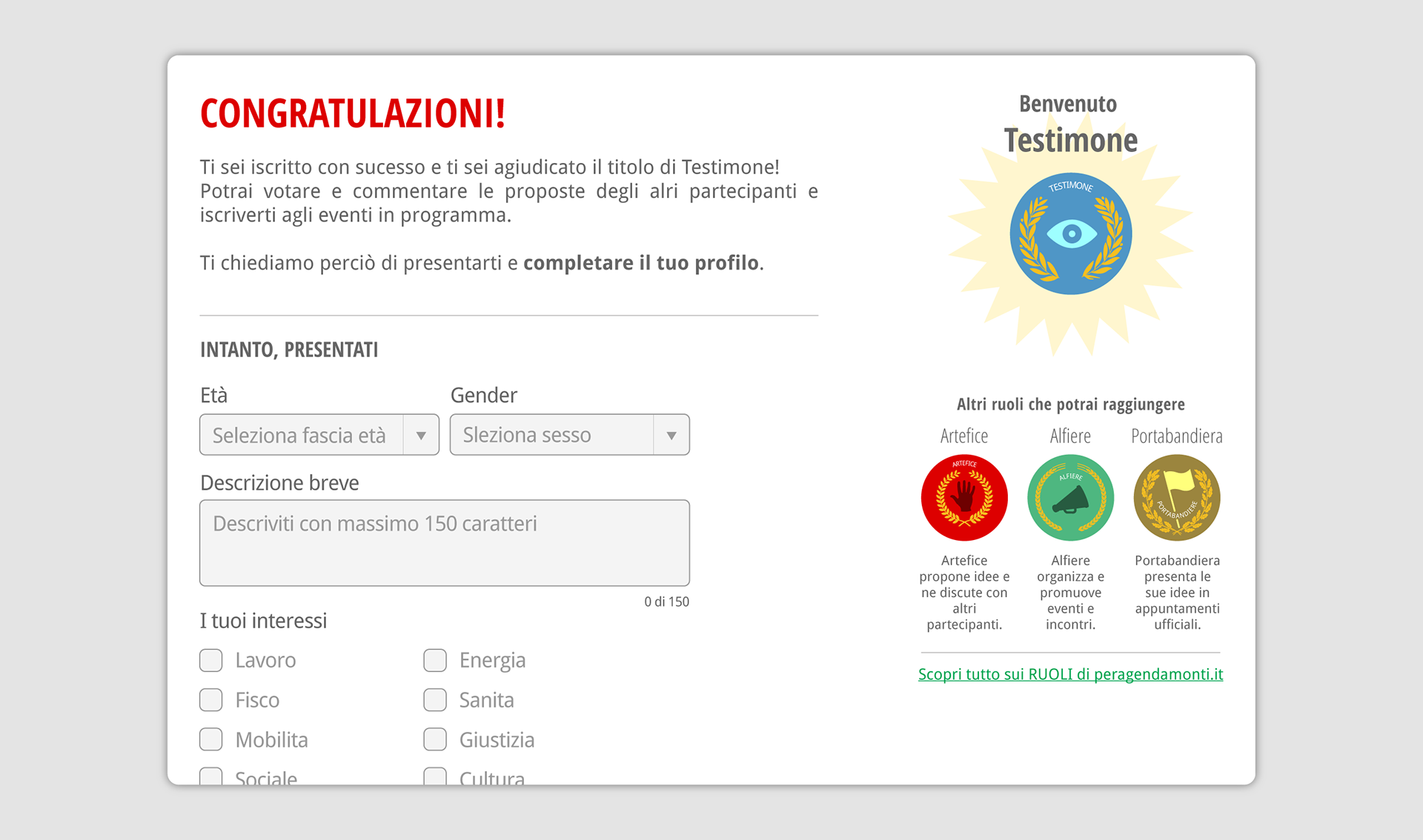 Participants
The use of game mechanics makes users motivated and helps them build their reputation. Their profile page, badge and recent activities on display increase their motivation and makes them want to contribute even more. At the same time the website grows and increases in value. The gamification honey-moon.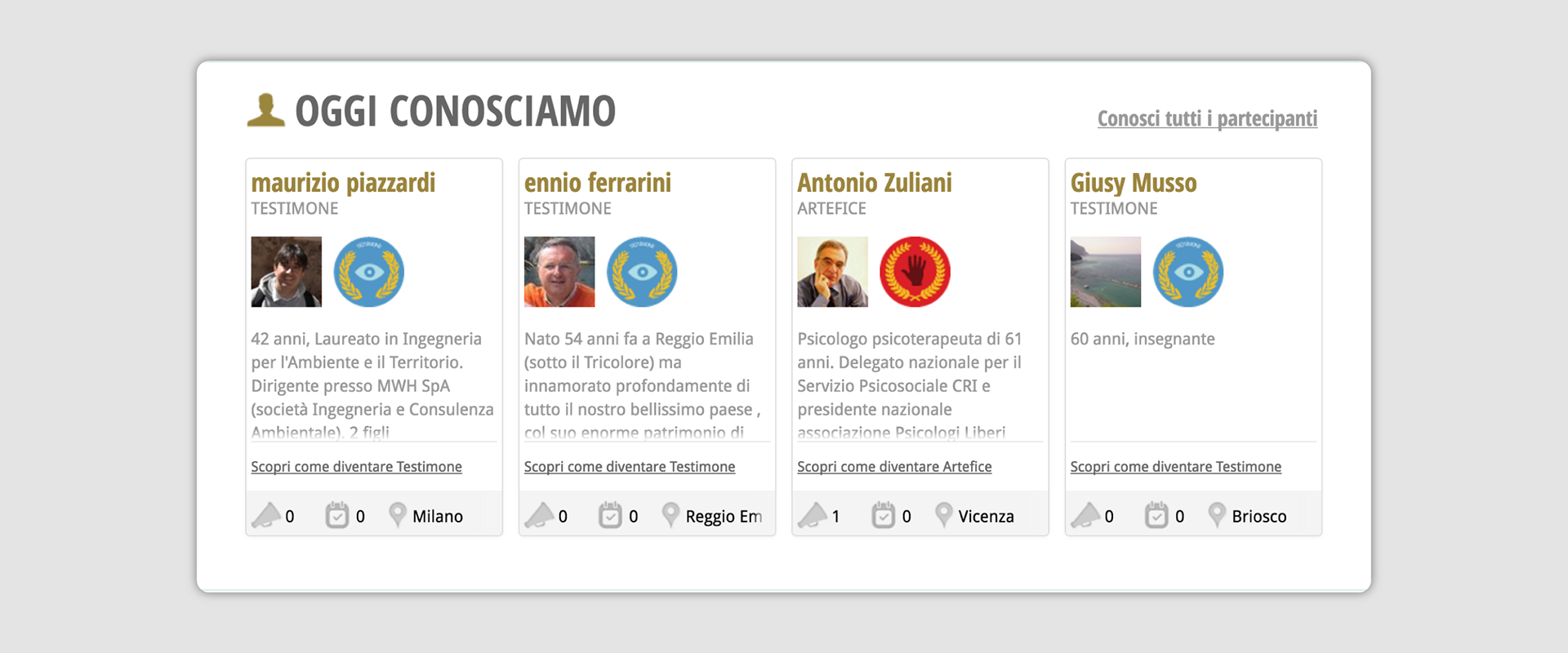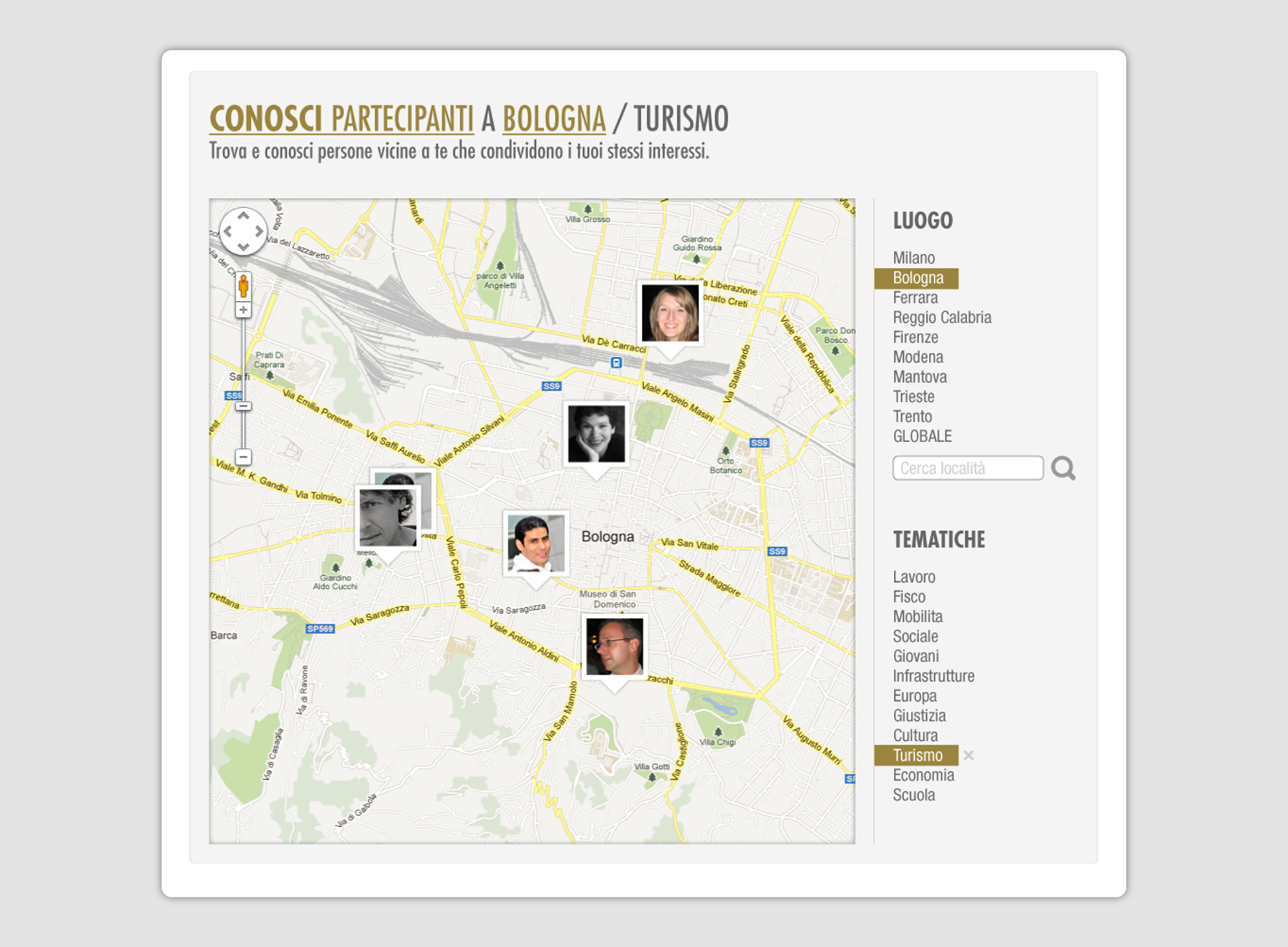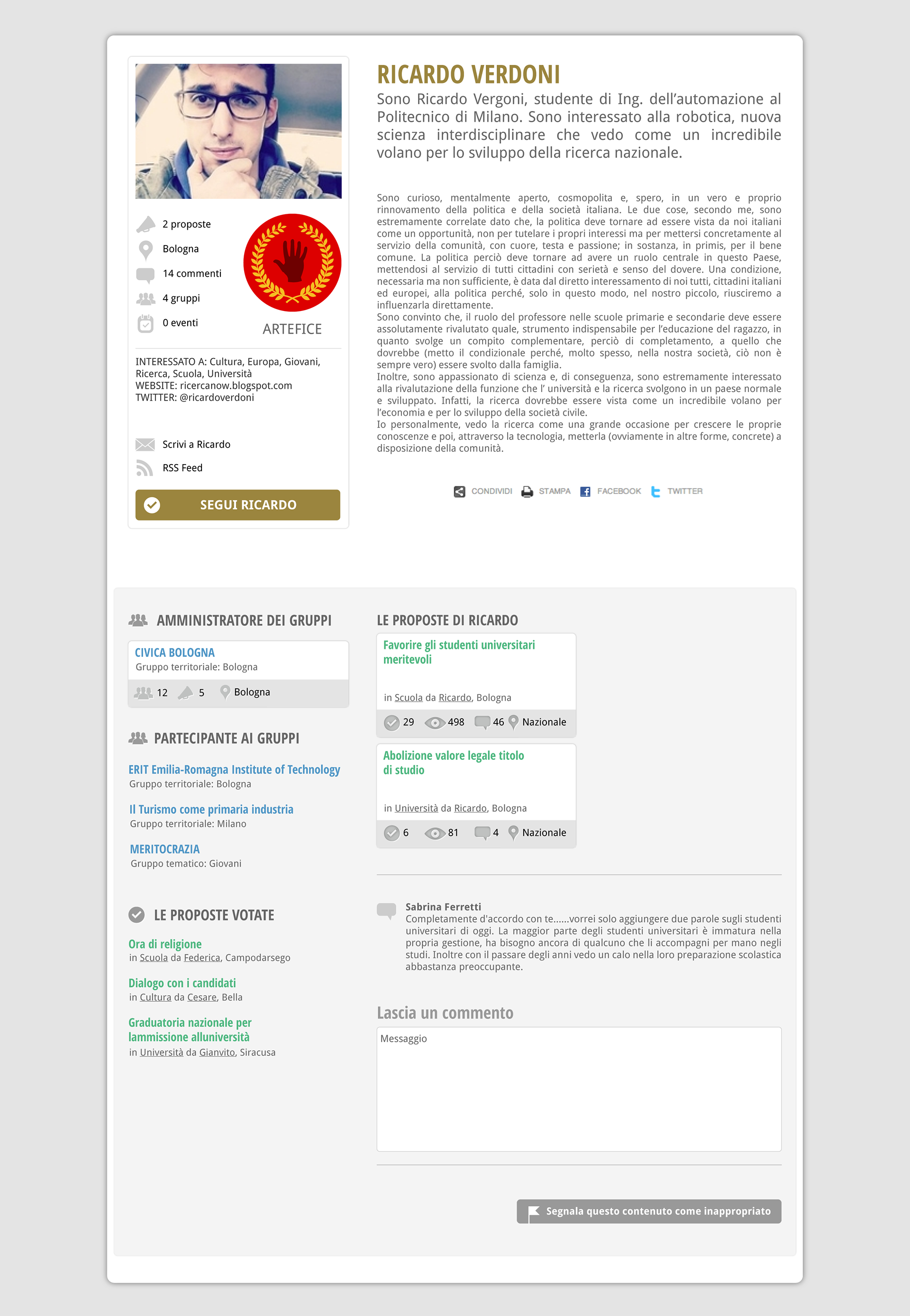 Proposals
Participants can search for proposals by category, publication date, popularity or territory. Each participant can create new proposals.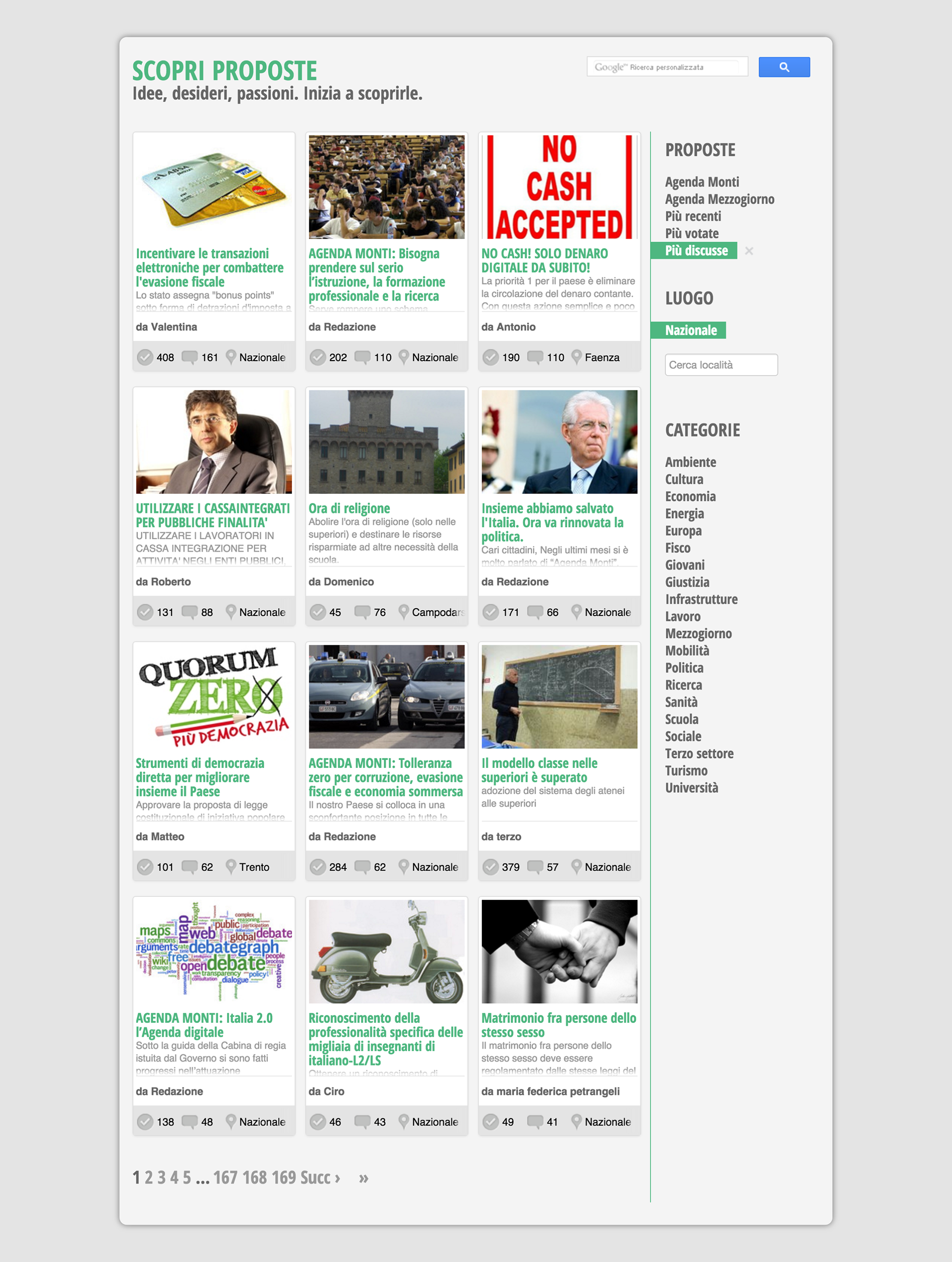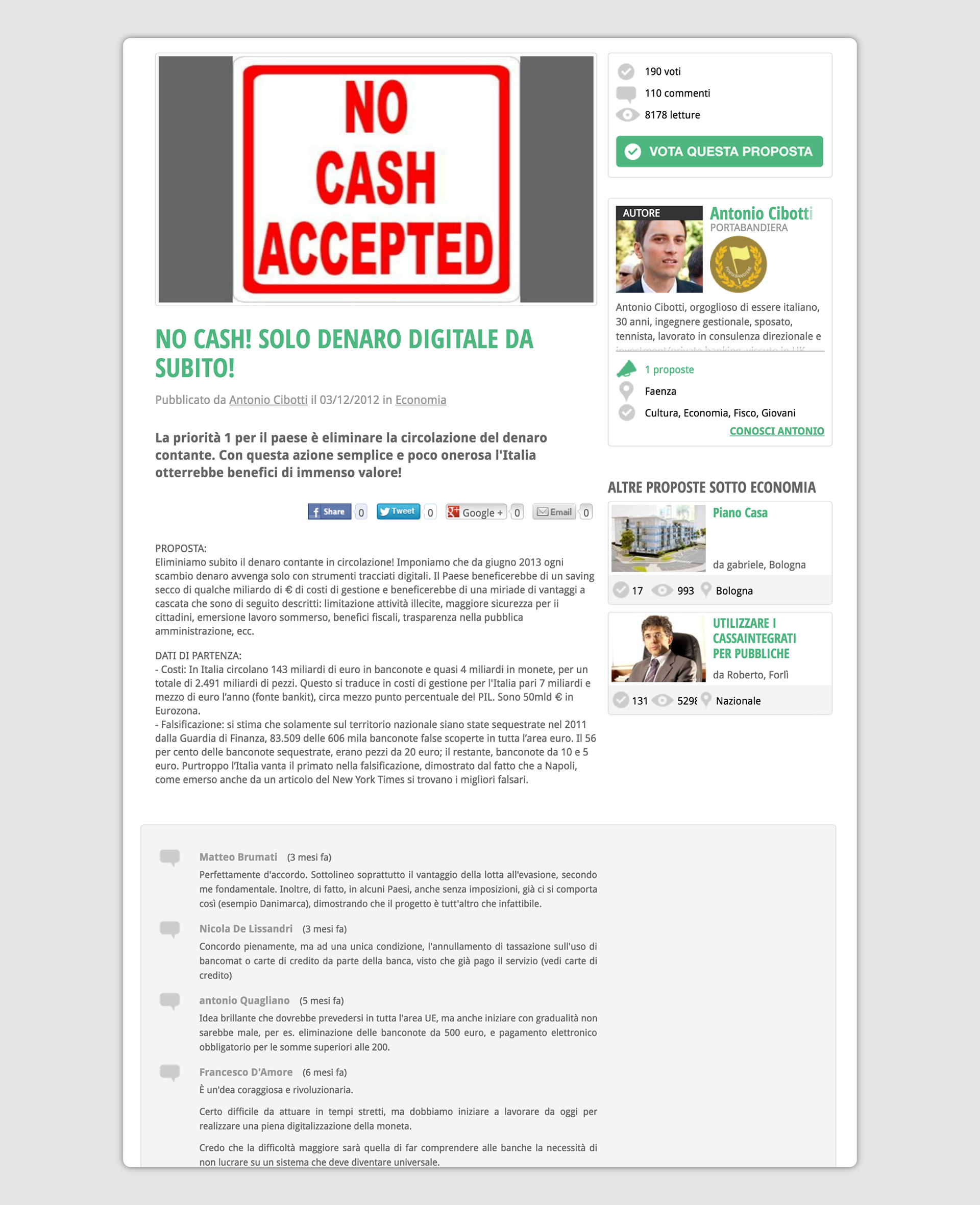 Groups and Events
Users can search for events by theme or territory, sign up to participate and comment.
Participants can search for groups by topics or territory, sign up and participate in the topics discussed by the groups. Each user can also create and administer new groups and events.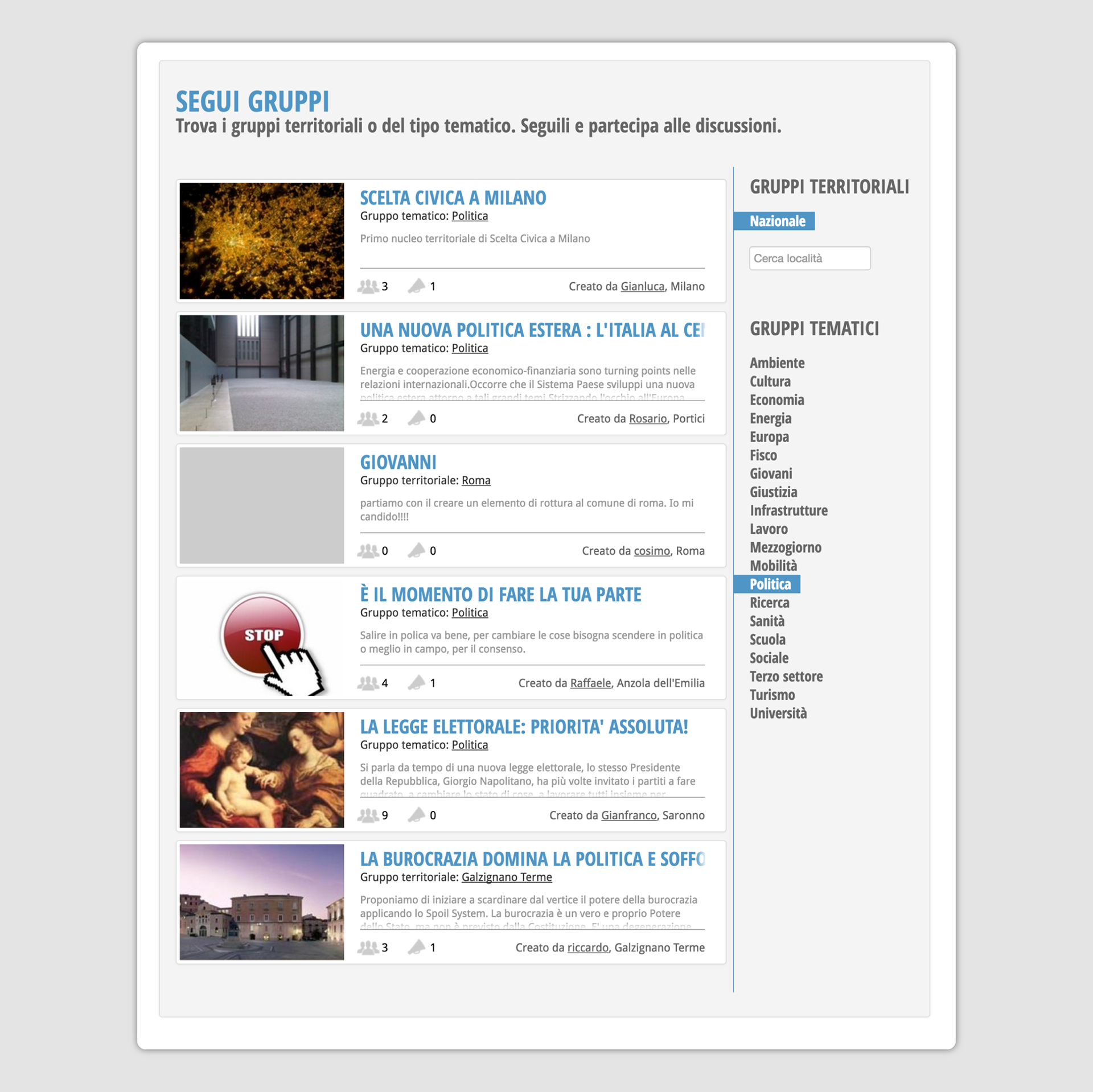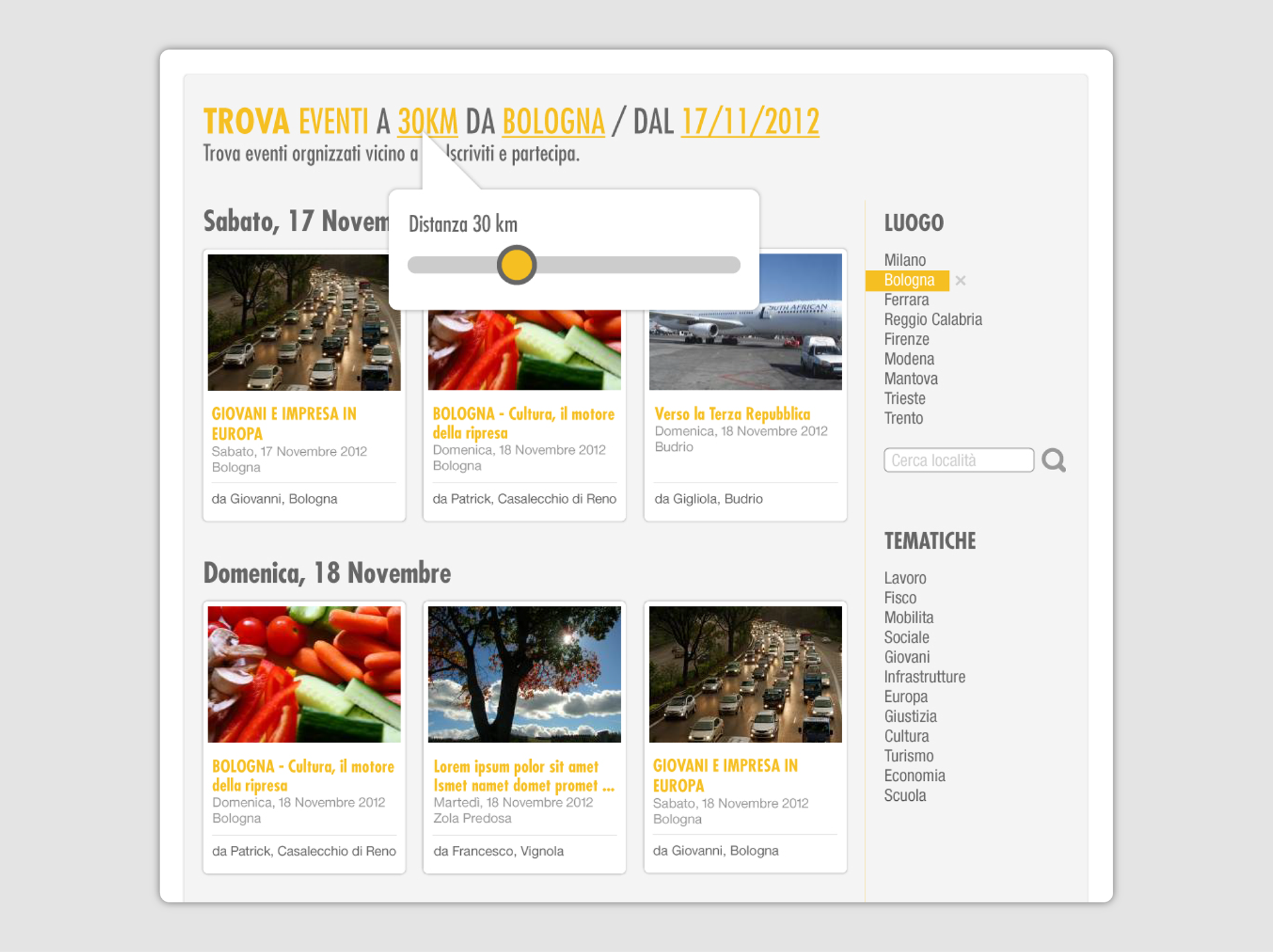 No agency
, as a freelancer
Web Code
: Dumitru Ceban & Team
Copy/Creative Direction
: Tiziano Braglia
Visual and Interaction Design
: Harun Alikadic
Design Tools
: Illustrator, Photoshop, InvisionApp, Keynote
Notes
: Live Jan-Dec 2013, Screenshots taken on website Oct 2013