freshcreator: branding, corporate and marketing design
freshcreator is a web application that allows small and medium hospitality business to create the website and sell their services online. Small independent hotels can take control of their own direct sales channel: their official website by using simple professional tools, like the online booking engine, without spending unnecessary time and money.
I have worked on branding, positioning, communication concepts and marketing strategy. I have also designed all corporate and marketing materials and worked with the marketing team on the market research and strategies. My direct responsibilities and activities:

- marketing team and strategies coordination
- data analysis and reporting
- website design
- blog design and installing
- affiliate dashboard GUI design
- AdWords campaigns concept, design and tracking
- flash banners design, animation and coding
- slideshow presentations design
- exhibition booth design and print
- printed material (brochures, visit cards, flyers)
- newsletter template GUI design
- customer support area design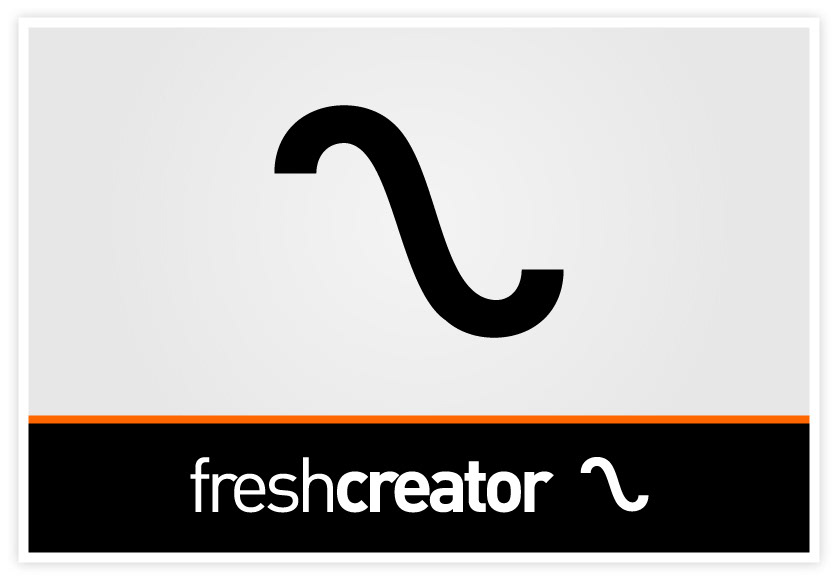 Branding and corporate image
We knew from the beginning that we needed an international and global approach, the website domain extension had to be .com and the application's name had to be in english. As the company was already called Fresh, the name for the website builder came almost spontaneously: freshcreator.
We wanted a logo that reminds of a Tilde character ~, the one sometimes used on Unix-based servers to determine a personal website. For the rest, we wanted to keep everything simple and clean, playing with black and white. I added only a thin infinite orange line to accompany the brand image.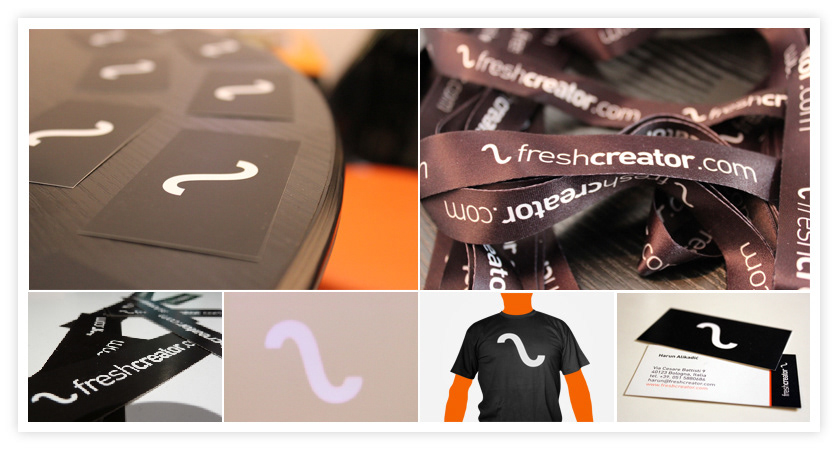 I wanted to keep everything simple and clean, black and white, only with an orange line to accompany the brand image. This model was then applied to all corporate and marketing material.