freshcreator
a website builder and booking engine for small independent accommodation services
I have co-launched a startup company freshcreator in 2010, backed up by GH Group. The web software (SaaS) is a completely internally designed, developed and promoted online product, specifically, a website builder with an online booking engine for small accommodation service providers.

User interface design
It was a great challenge to design this interactive interface in order to let a not technical savvy user to edit the content and visual aspects of their hotel's website and manage online bookings.
We took advantage of then uprising technologies like JSON/CSS3/HTML5 in order to create the best, but yet the most simple, "on-site" editing content manager. The idea was to avoid the classic CMS with different interfaces for back-end and front-end users.

It is used since 2010 by more than 10.000 users in more than 100 countries.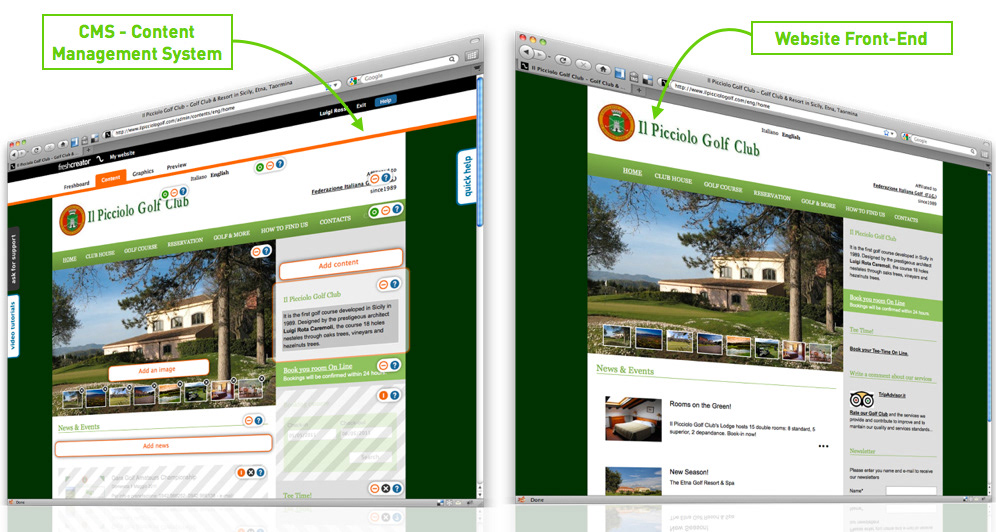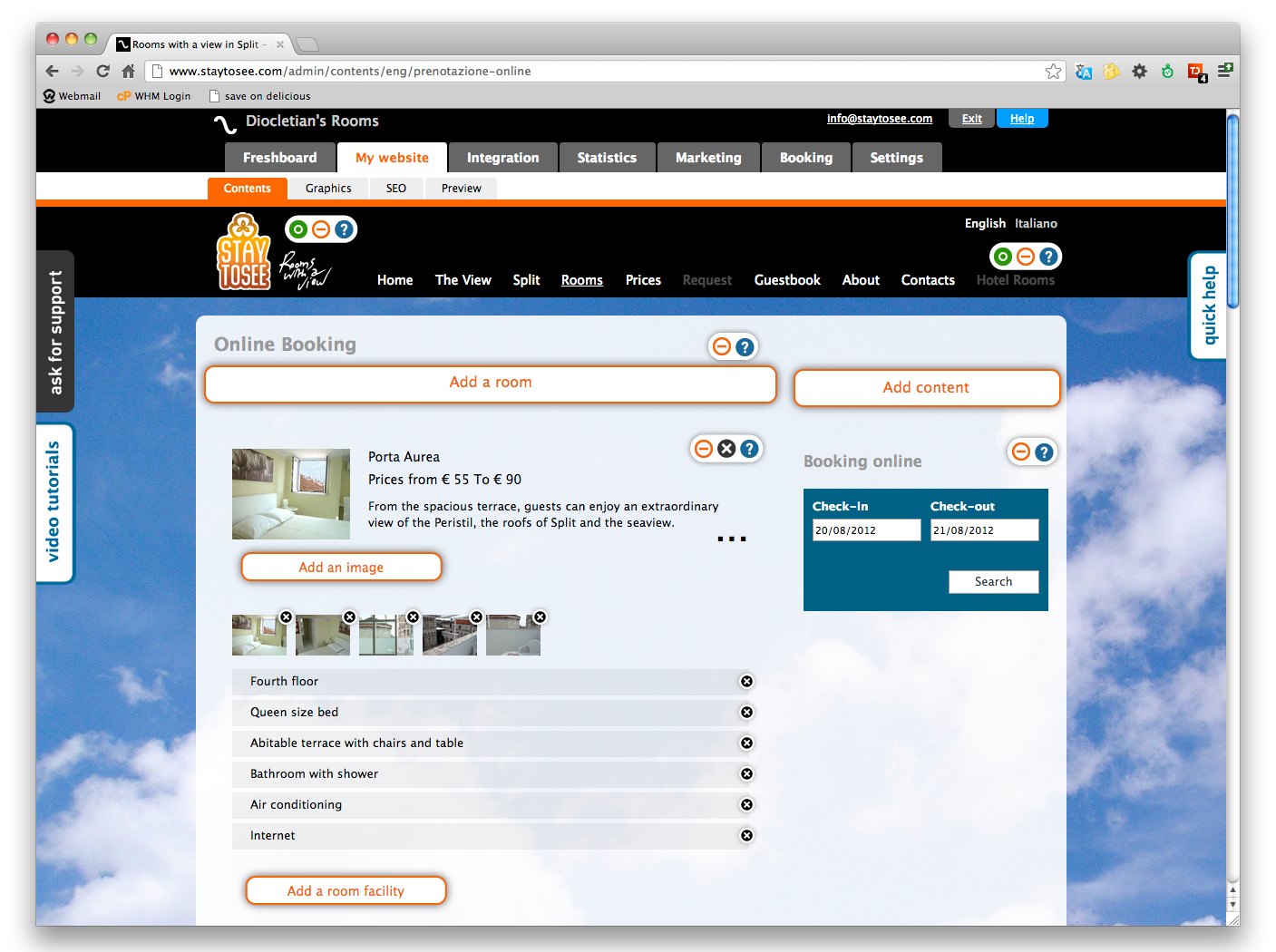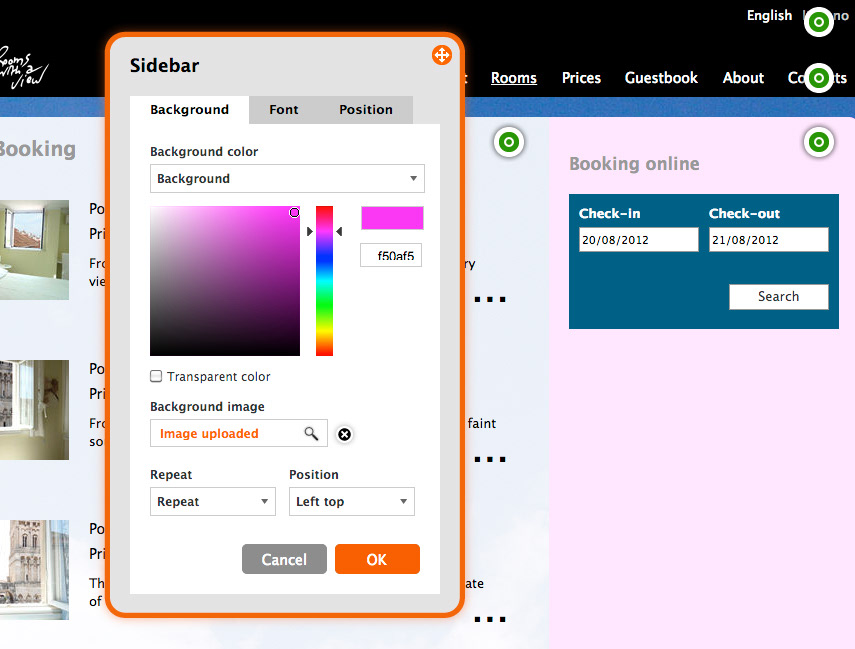 Room booking system
Another great challenge was to create a simple small hotel booking manager with e-commerce that would integrate with the website builder, some sort of plug-in. It had to be simple for the back-end user, a hotel manager, to update the room availability on a daily basis. Designing flexible and customizable room options selector required lots of

information architecture

study,

prototyping

and

user testing

. 
On the end-user side, it was a great challenge to design a quick booking procedure, which will have high conversion rates.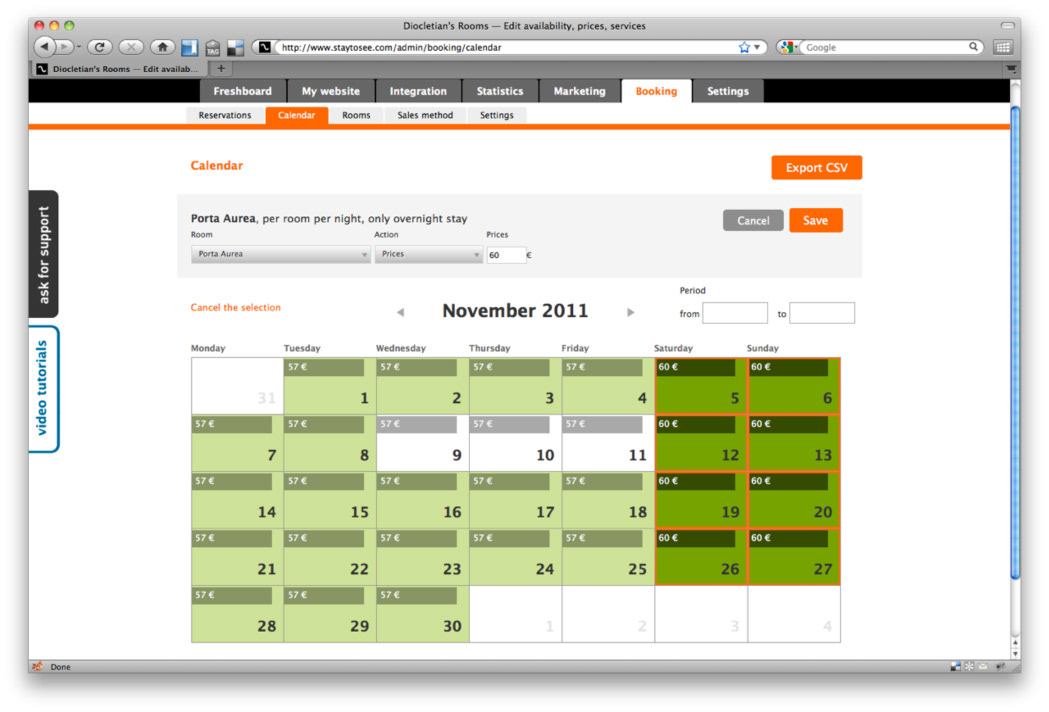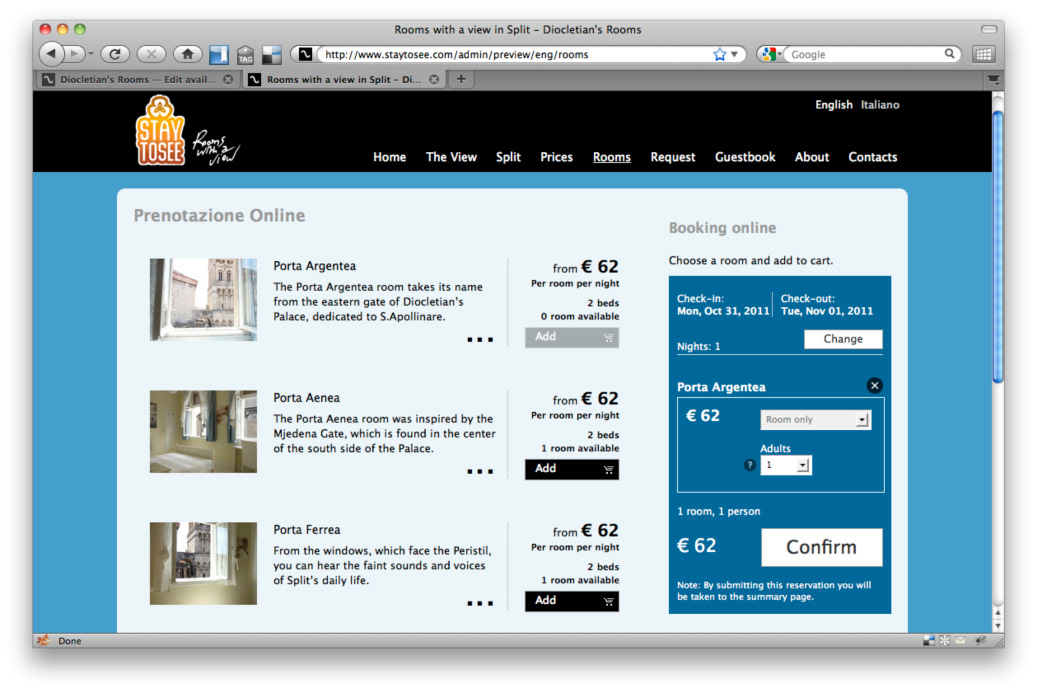 Project details
CEO:
Stefano Ceci
Operations management:
Harun Alikadic
UX/UI design:
Harun Alikadic
Programming:
Dumitru Ceban, Beniamino Faggian, 
Giulio Benassi, Adit Saxena
Marketing:
Tiziano Braglia, Giulio Benassi, Harun Alikadic
Sales&Support:
Valentina Bertoli, Fabio Lanza, Erika Vitali
Year:
2010-Present
References