Parmigiano-Reggiano - Creative interactive web app
Parmigiano-Reggiano is one of the most known cheese in the world. A territorial consortium takes care about protecting the brand and the quality of the traditional production. The consortium needed to rebrand their online presence so they wanted to try a creative approach to the digital communication.
The website was connected to external resources such as weather forecast (which influenced clouds in the background), a cooking recipes RSS feed, database of cheese producers, etc. I have designed and created animated presentations, games, graphic and interaction design.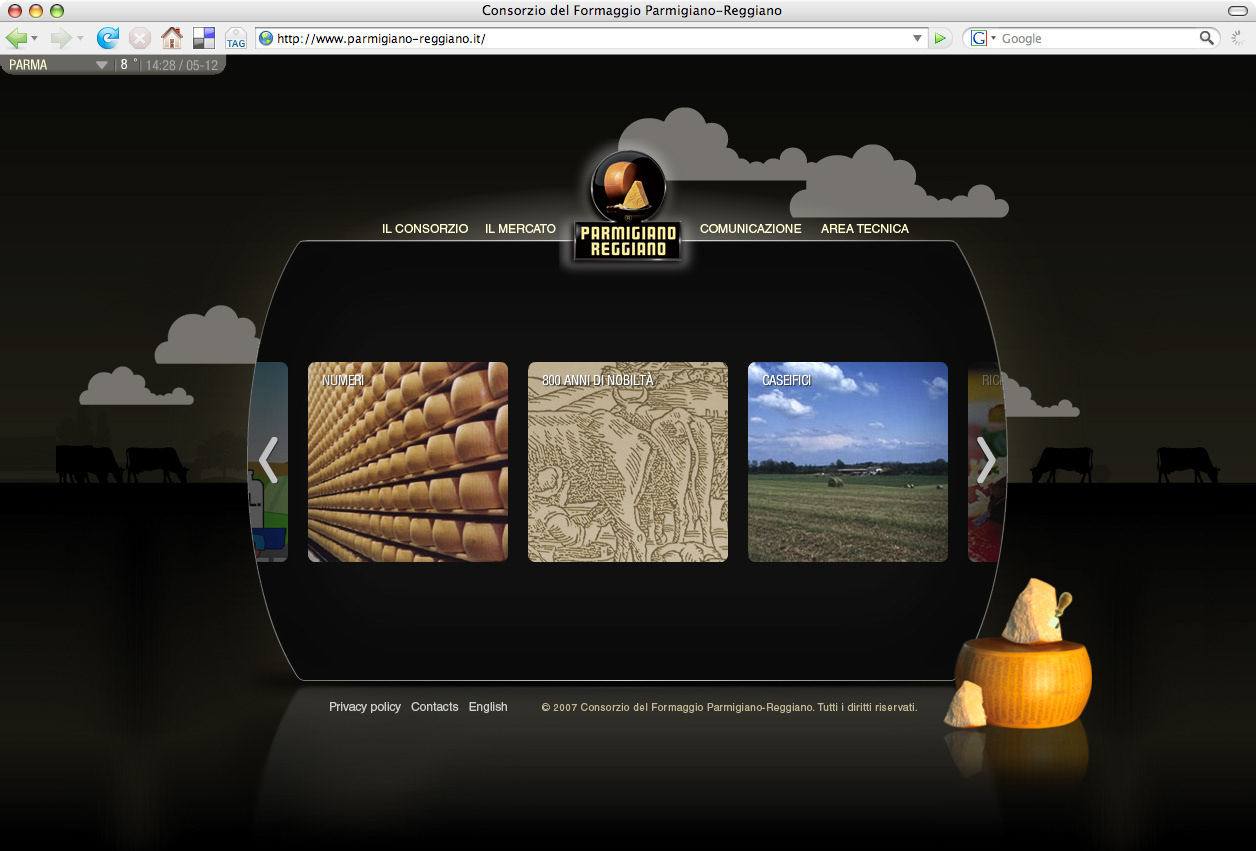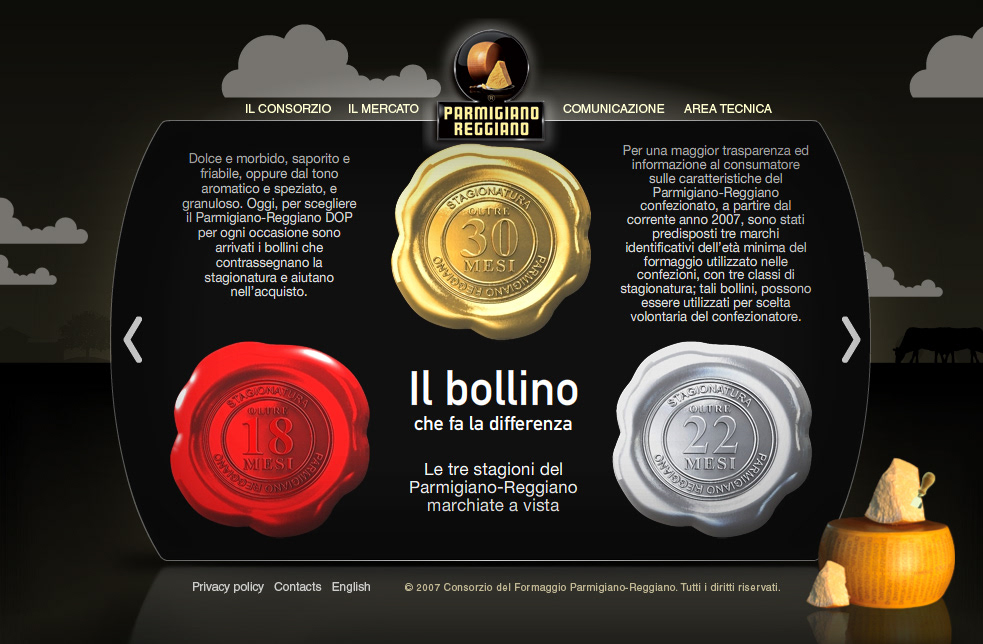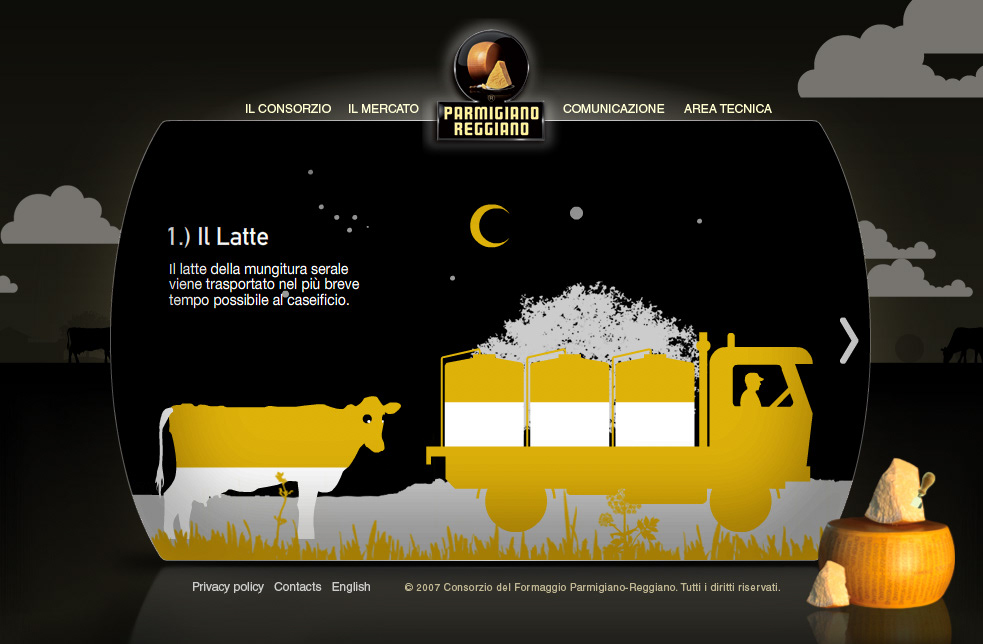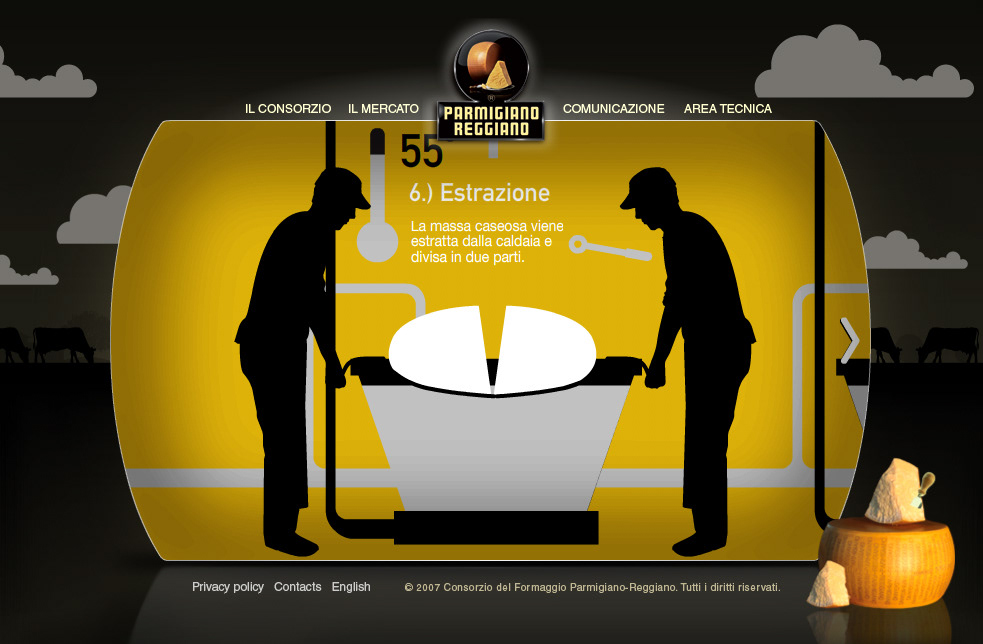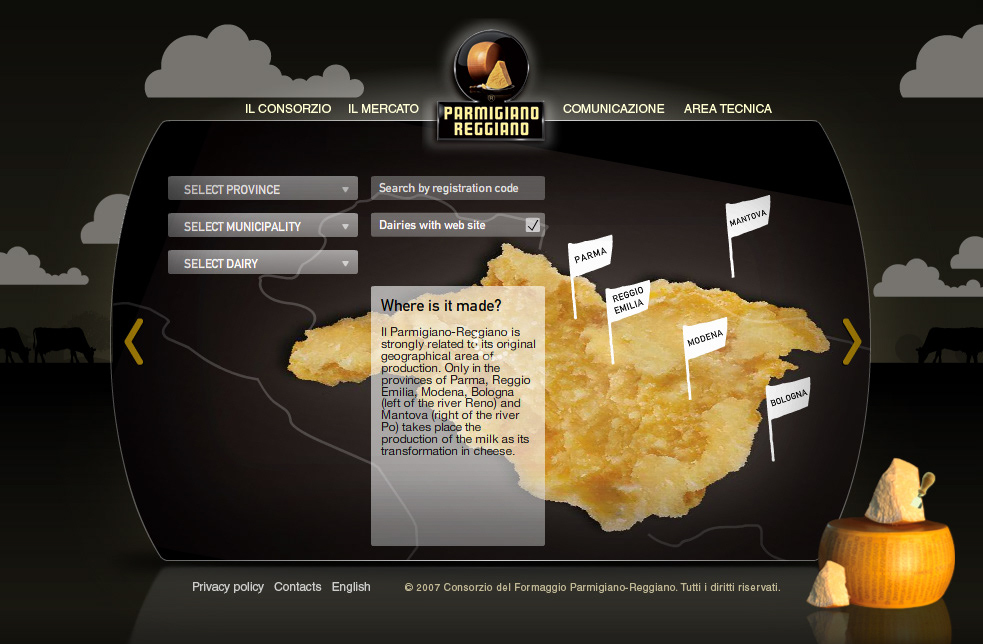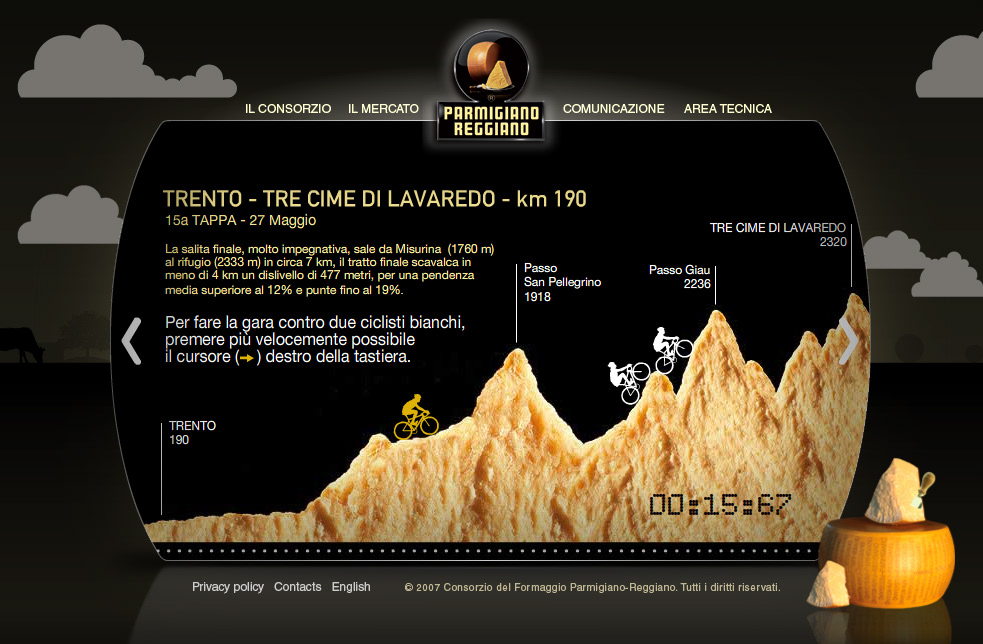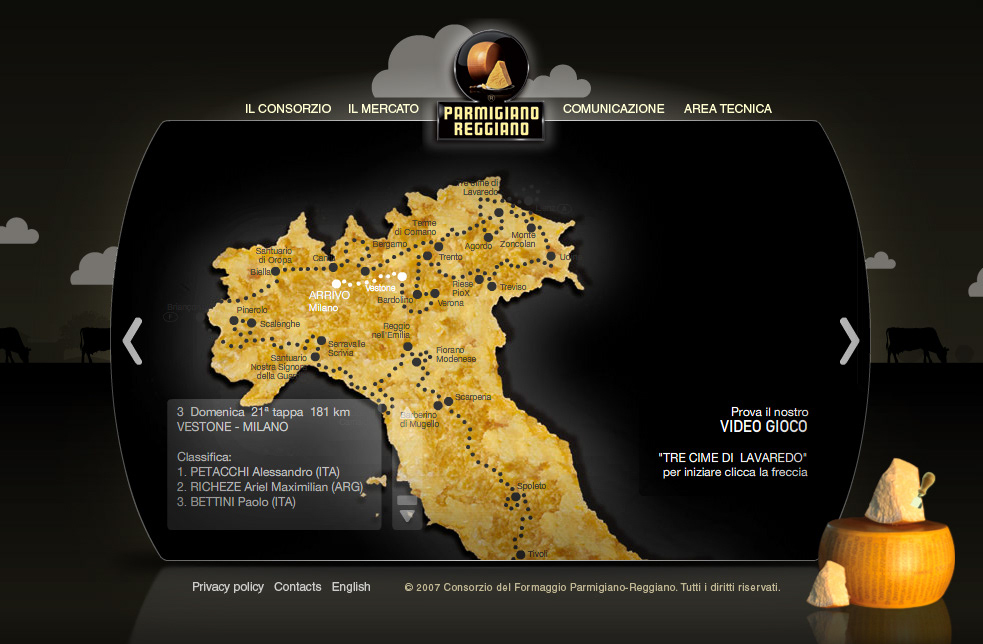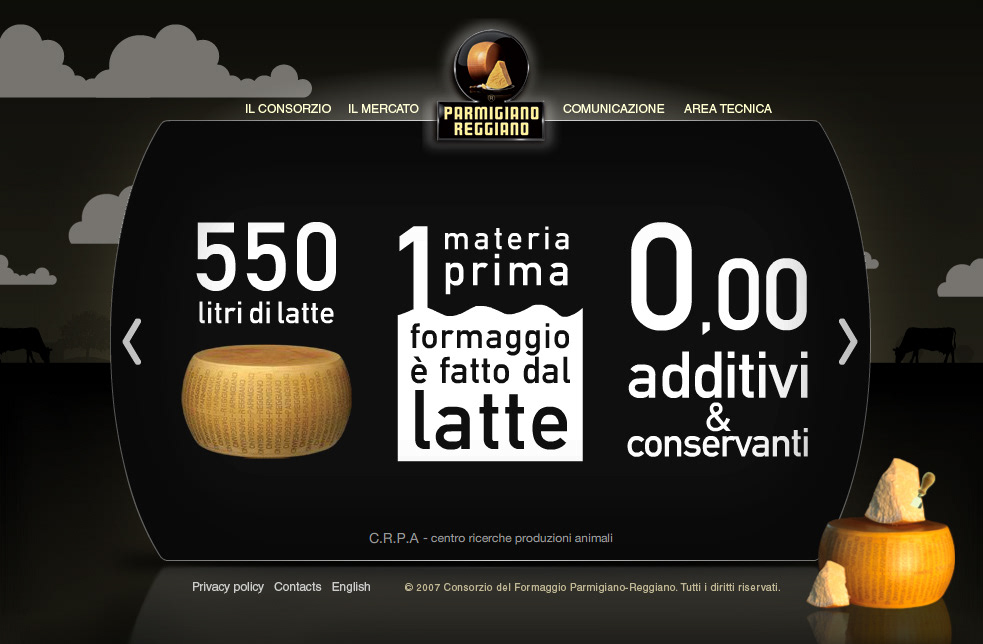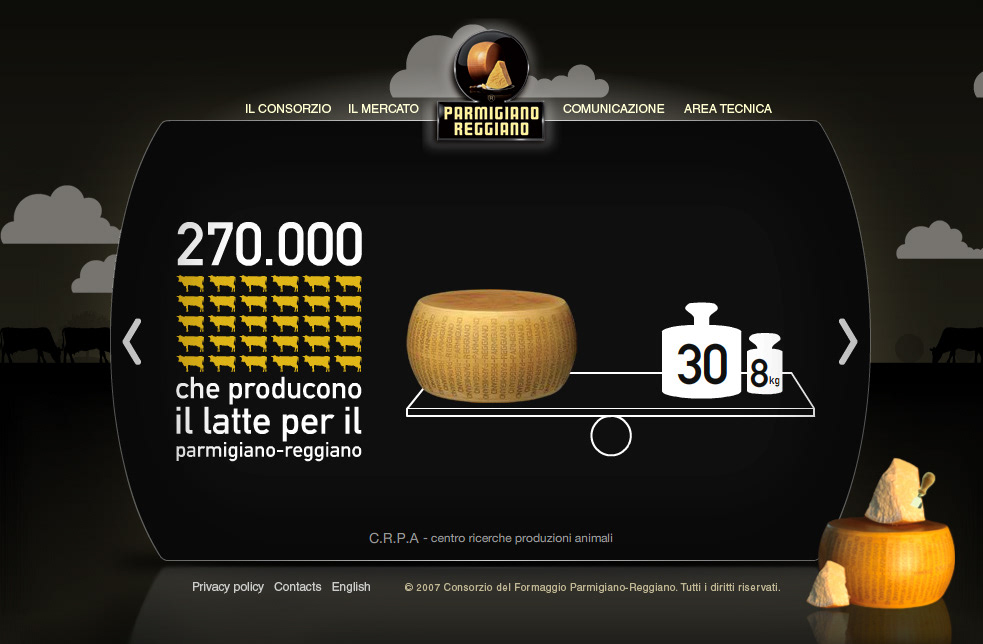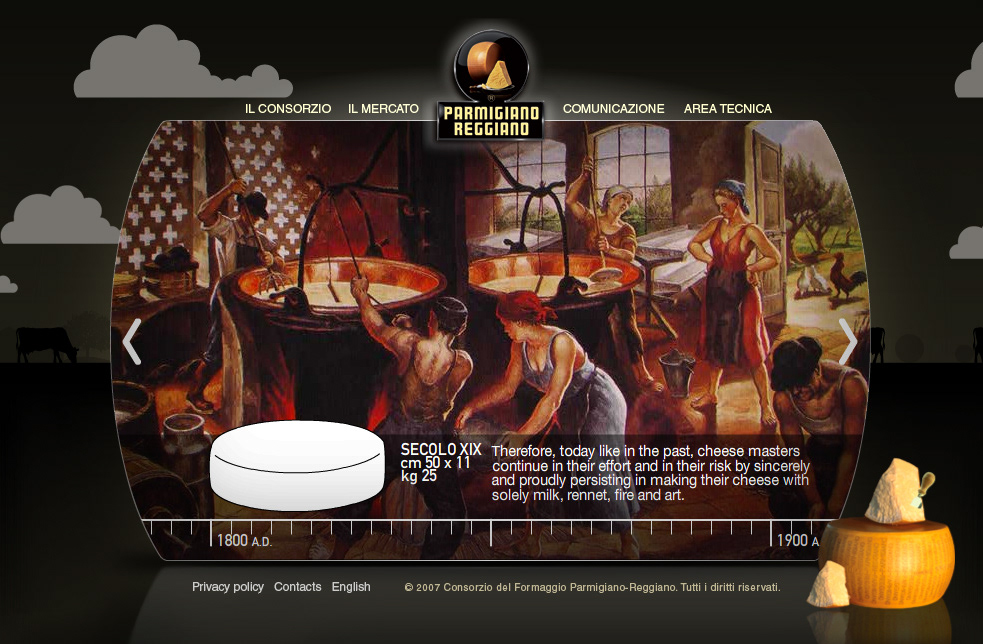 Project credits and details
Client

: Consorzio del Formaggio Parmigiano-Reggiano
Agency

: Max Information
Year

:2007
Creative direction

: Harun Alikadic
Graphic and interactive design

: Harun Alikadic
Programming Flash AS2

: Harun Alikadic
Server side programming

: Arscolor
Resources
The website is no longer available online