Helping an established tourism business to take advantage of the web
Verde Natura is a tour operator from Italy, which offers mostly biking and trekking tours in Europe for Italian travelers. They needed to create an online booking system and implement an efficient web marketing strategy in order to bypass travel agency commissions, keep up with competition an open up to international markets.
I have completely custom designed the booking system with e-commerce, the database structure and the content management system, in order to adapt it to the client's needs. That is why the design and prototyping part took almost a quarter of the total development time. I have used collaborative online mockup tools to build and test the web design together with developers and the client's team.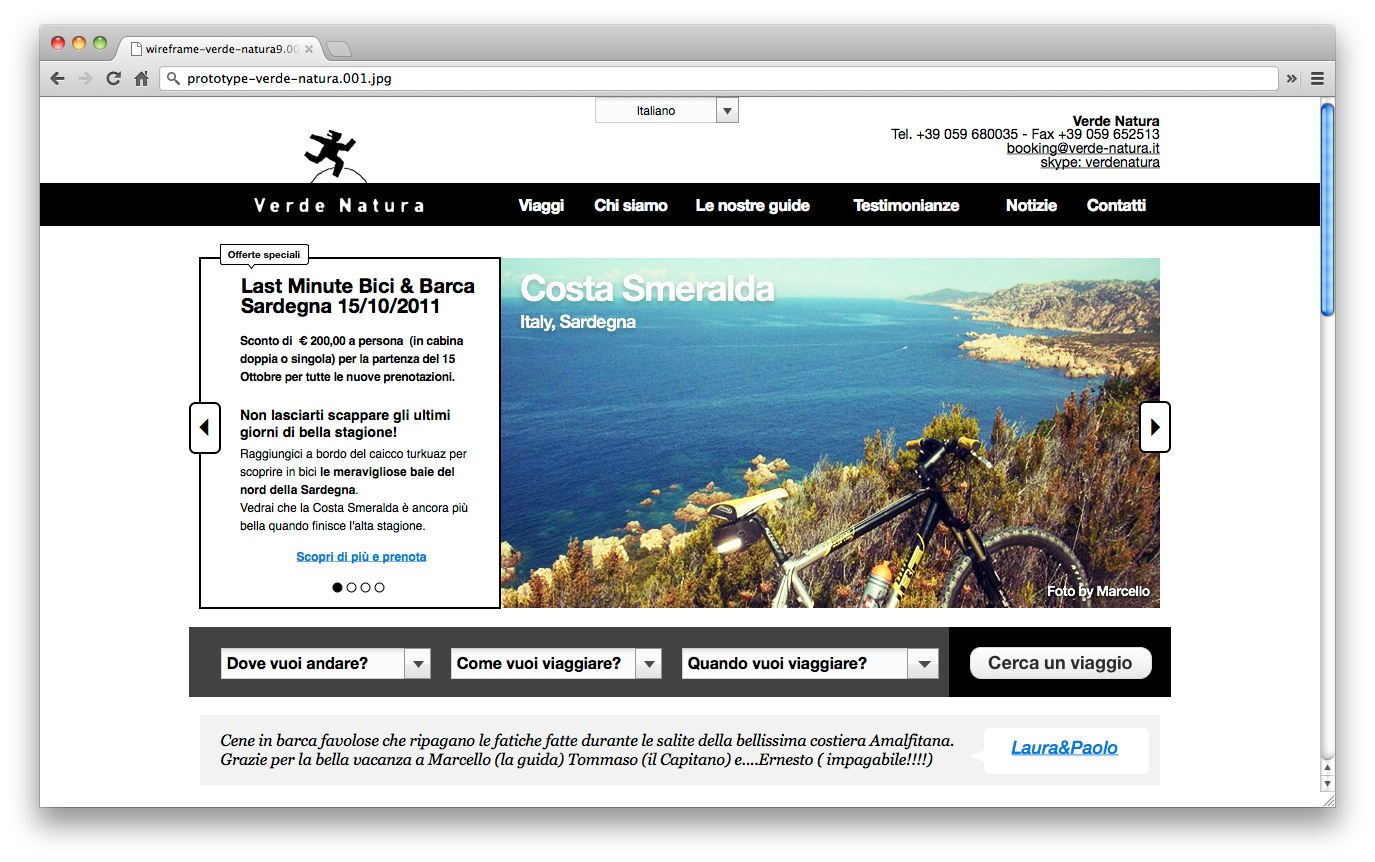 The website was designed as a part of the overall marketing mix strategy. It contains tour presentations and a booking system. I have decided with the client to give a completely new and fresh graphic design to the website, which could be lately reused and adapted to any other marketing and promotional element.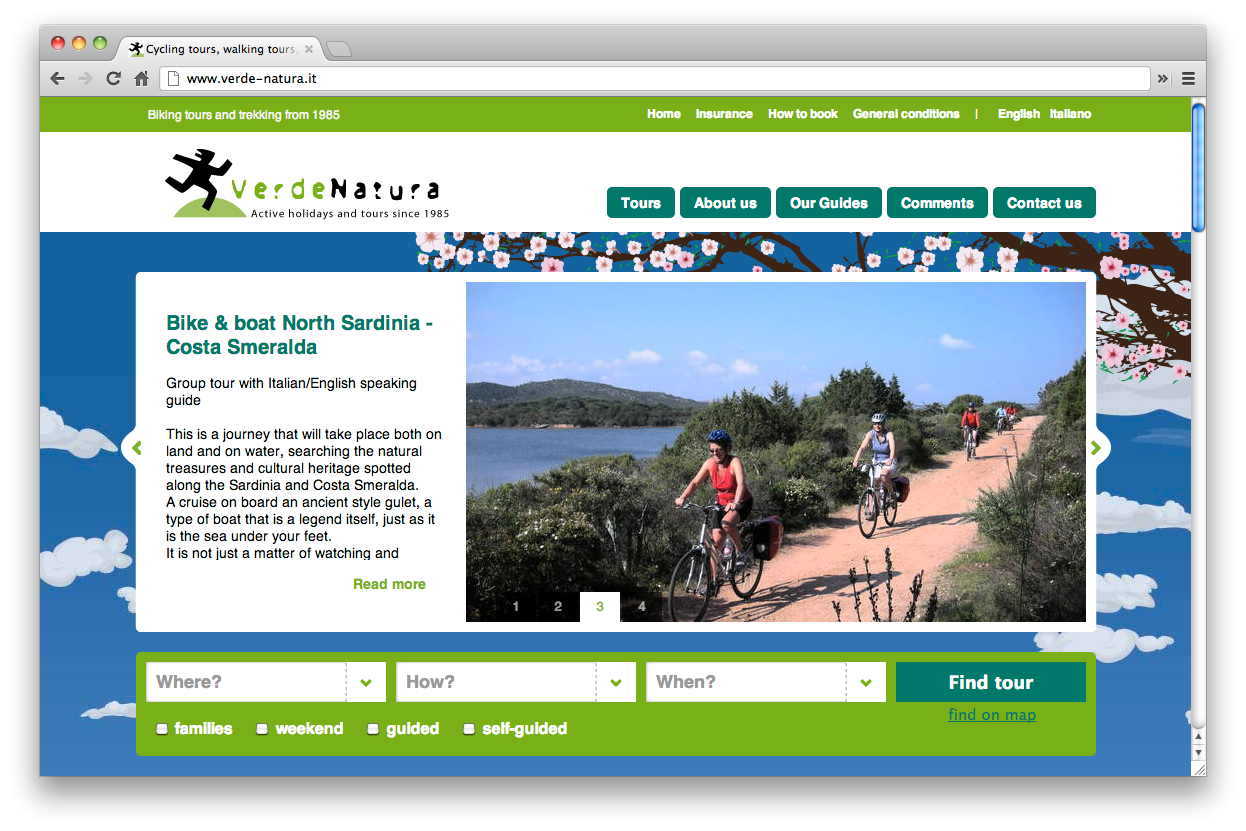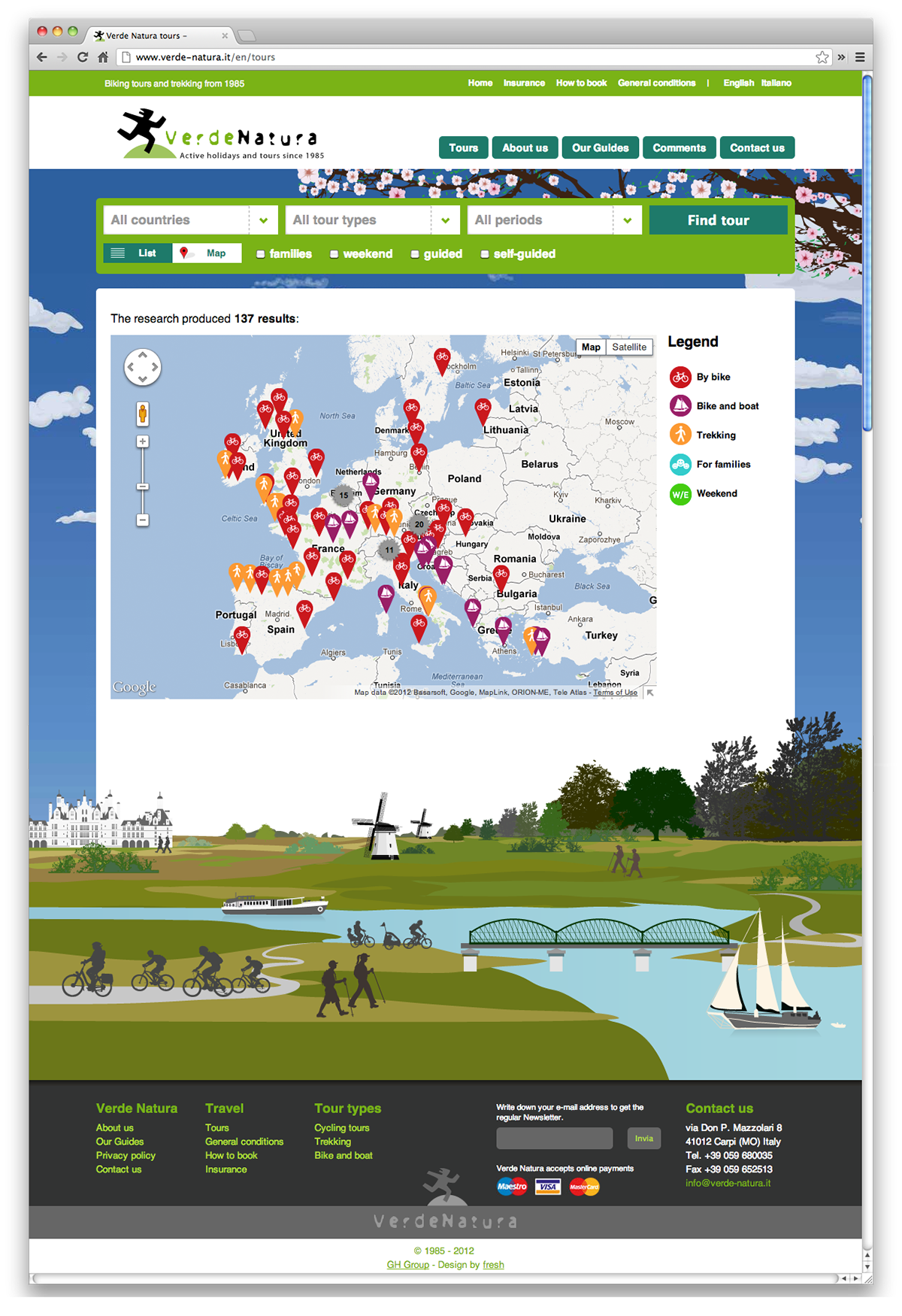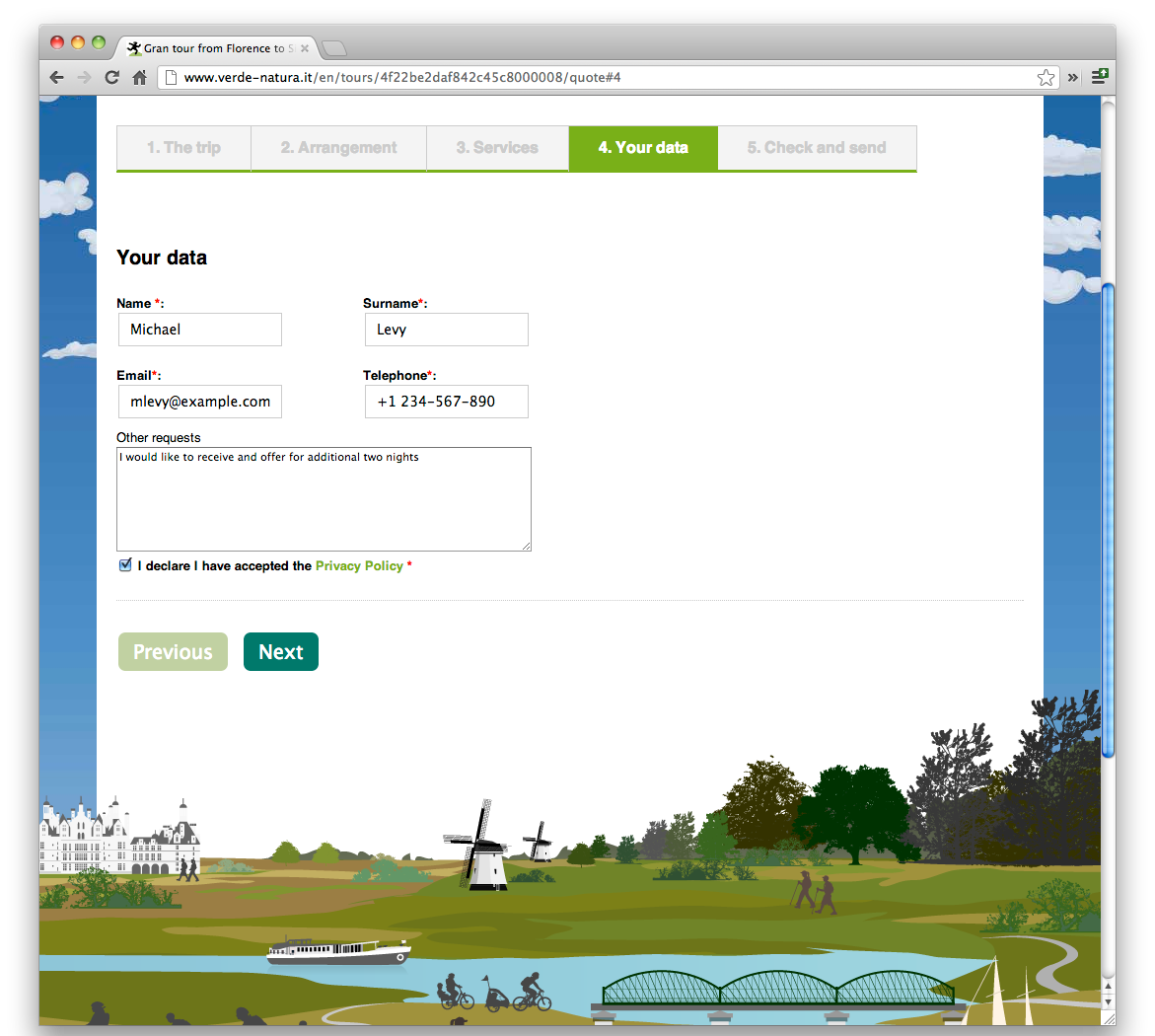 Coordinated marketing image
I designed new visual identity for the website and other brand marketing elements, such as banners, newsletter and printed materials. The vector illustration with separate layers permits wide versatility.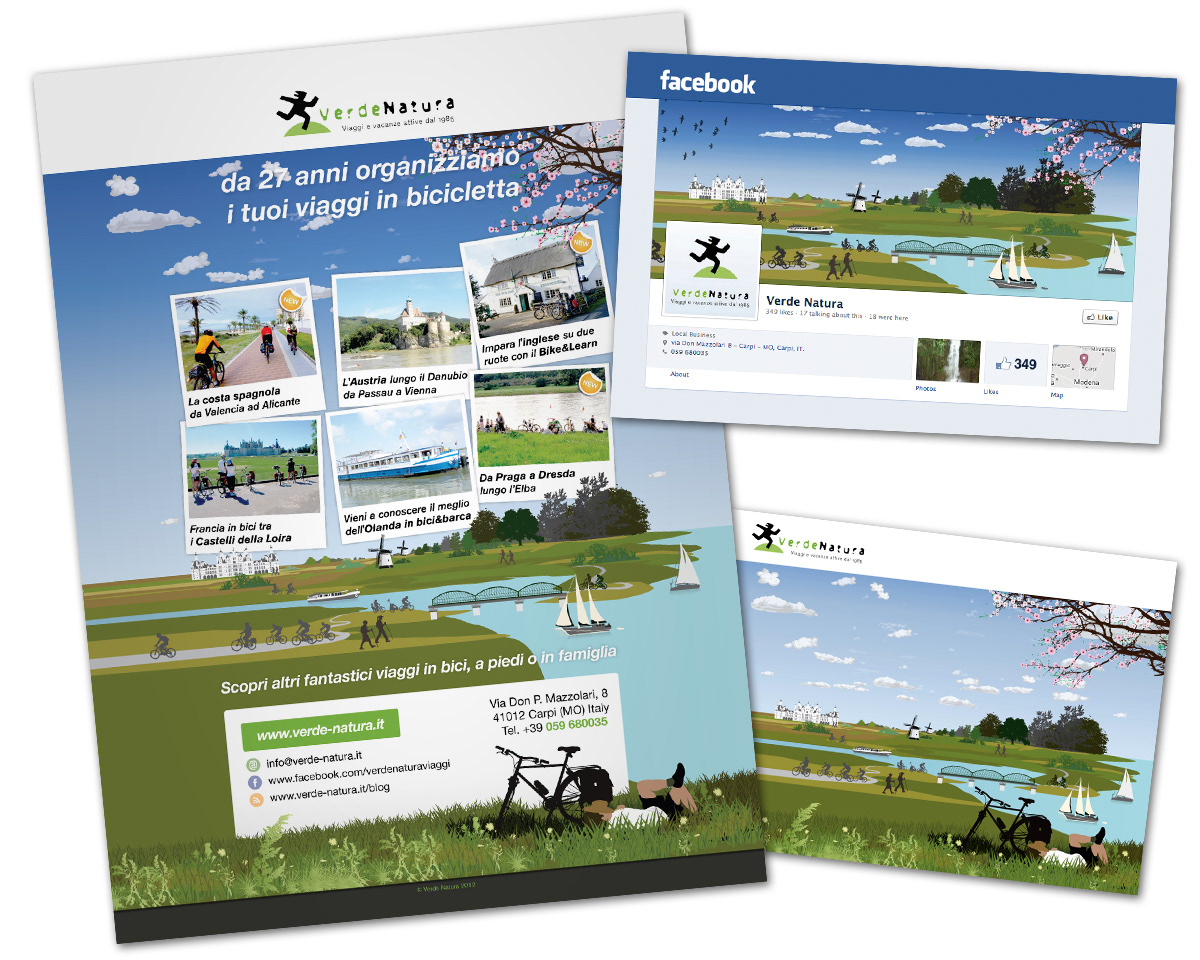 Tour guides and travelers as protagonists
Together with the Fresh team and the client we decided to emphasize Verde Natura's
tour guides
 by designing their personal page, with their photo and interview. We also created a dedicated blog on which guides can upload photos and reviews directly from the tour, using their mobile phones.
On the other hand, we wanted to give even 
travelers
a chance to express their satisfaction with the tour, by uploading their photos and comments to the website.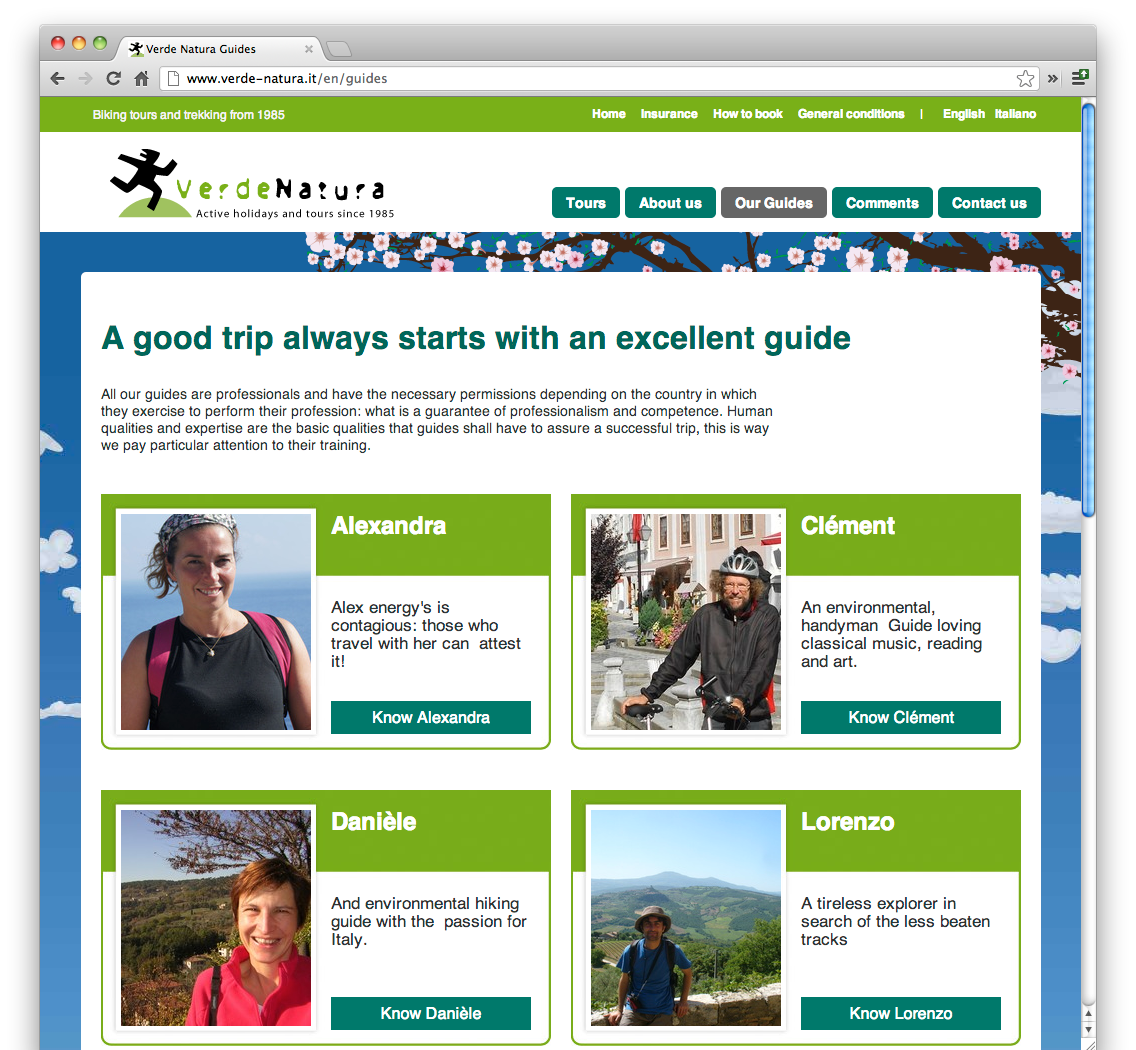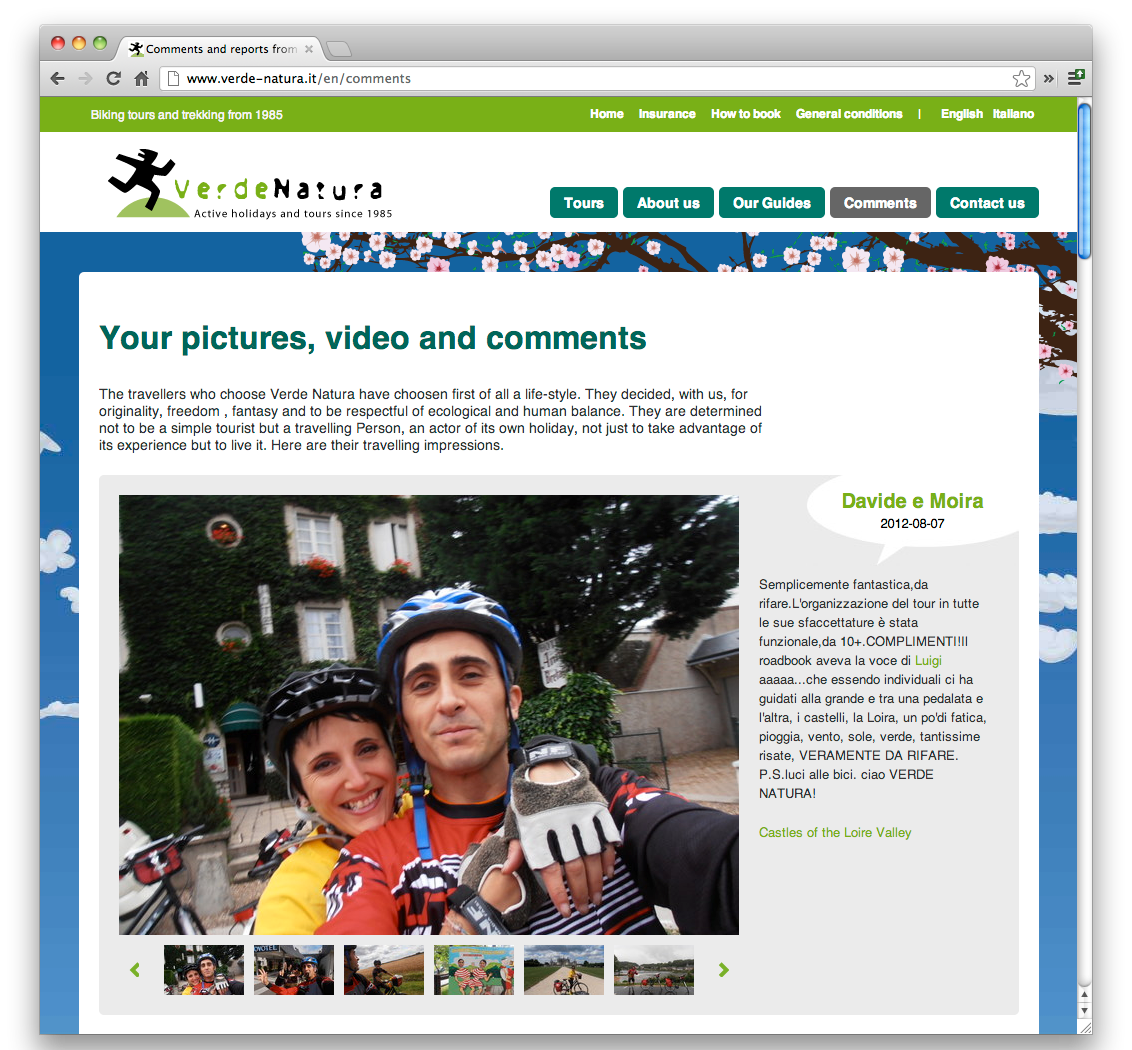 Project details
Project management
: Harun Alikadic
Graphic/UI design
: Harun Alikadic
Programming
: Dumitru Ceban, Beniamino Faggian
Frontend development
: Giulio Benassi, Dumitru Ceban
Web marketing
: Tiziano Braglia, Giulio Benassi