Newsletter DEM Design
Art Direction, graphic design and realisation of newsletter templates with MailChimp and CampaignMonitor.
FreshCreator promotional DEM
Creation of targeted promotional commercial campaigns. 
Assistance for the marketing team with monitoring and data analytics.
Conversion oriented design.
More freshcreator related work.
TravelMesh monthly newsletter
Creative and Art direction, copywriting, templated design with MailChimp.
More TravelMesh
related work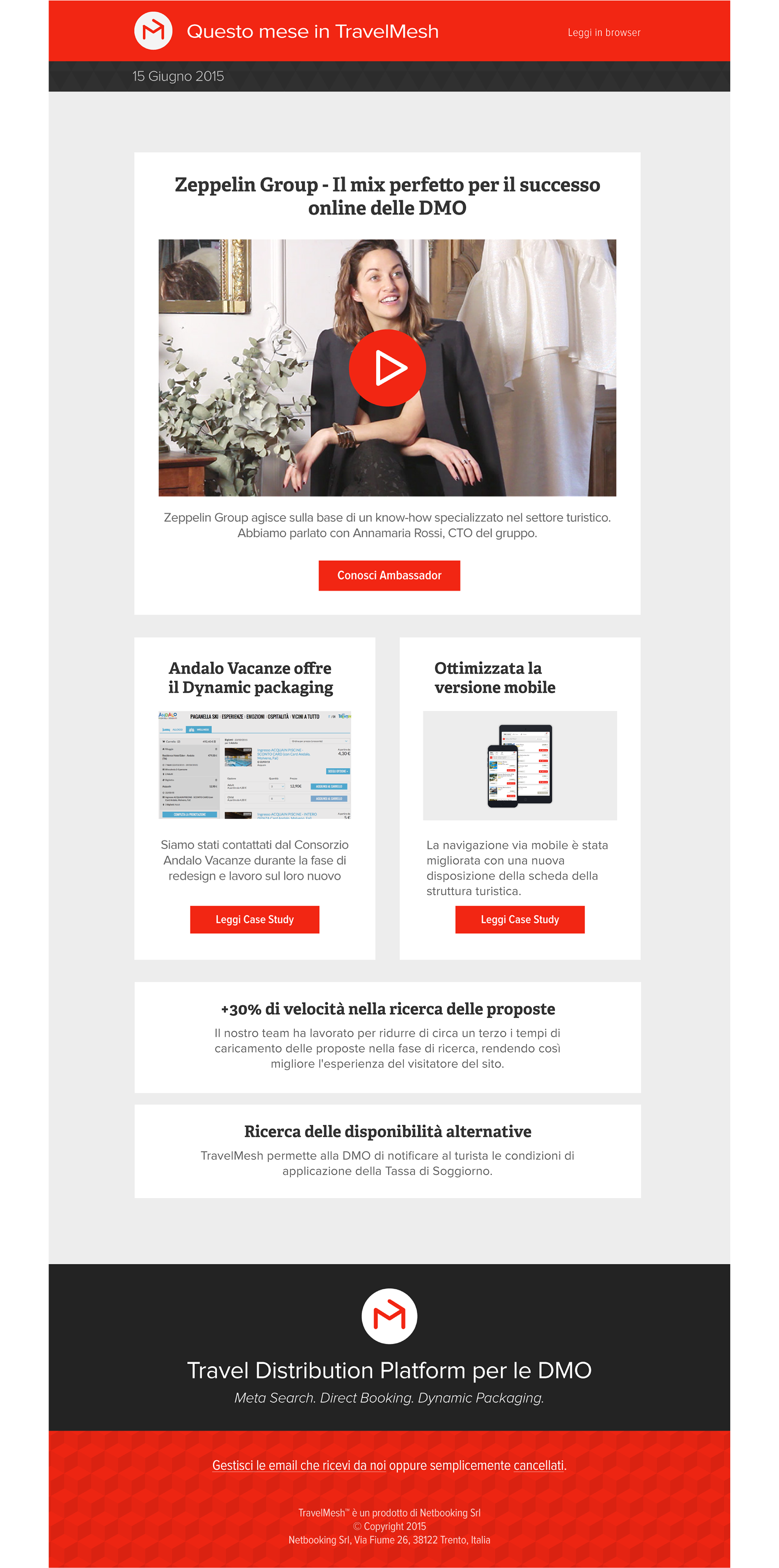 VerdeNatura weekly newsletter
Art Direction and template design with
CampaignMonitor
.
More VerdeNatura
related works.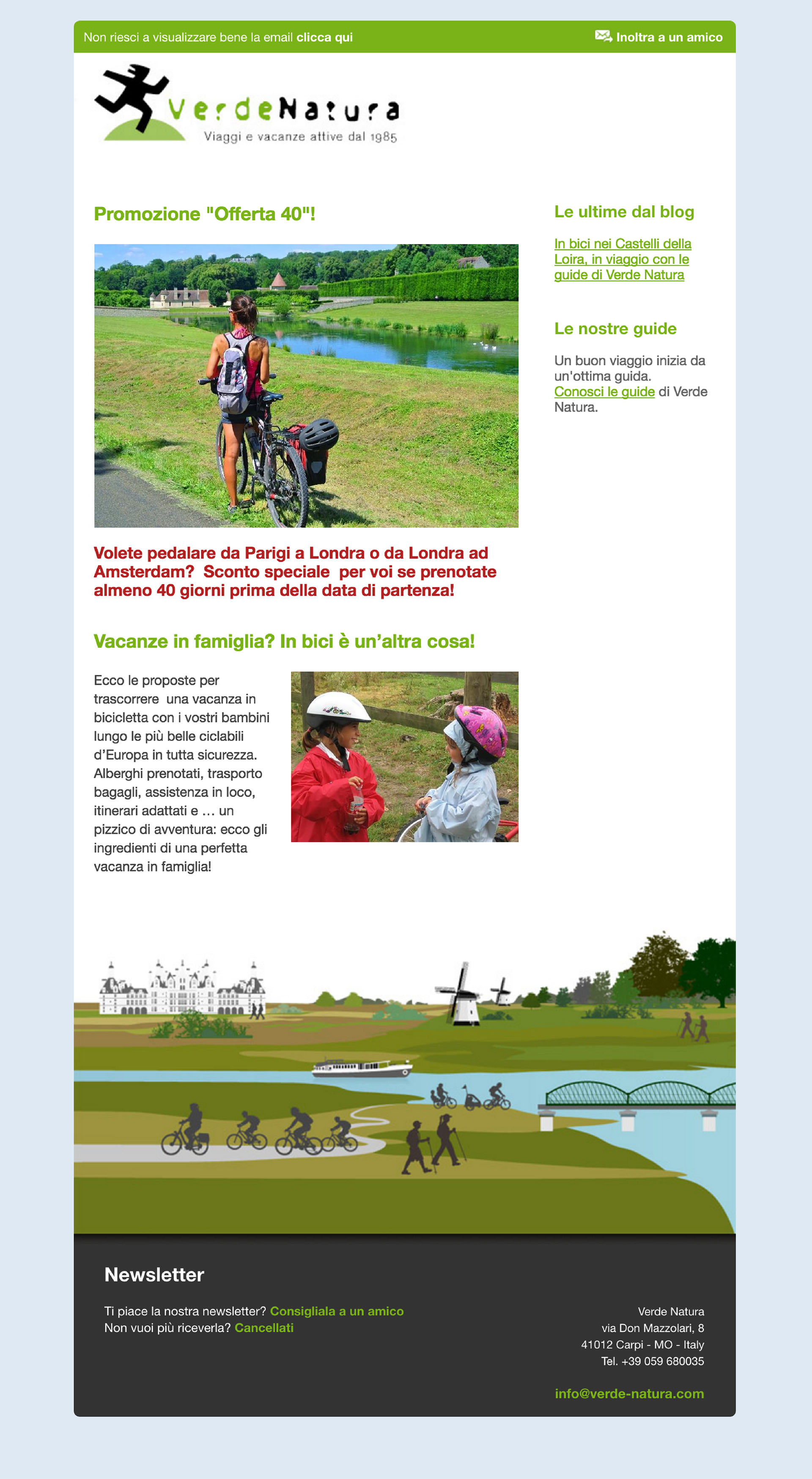 Comune di Bologna
Creation of special DEM campaigns. Mostly graphic design that fits the pre-existing templates.